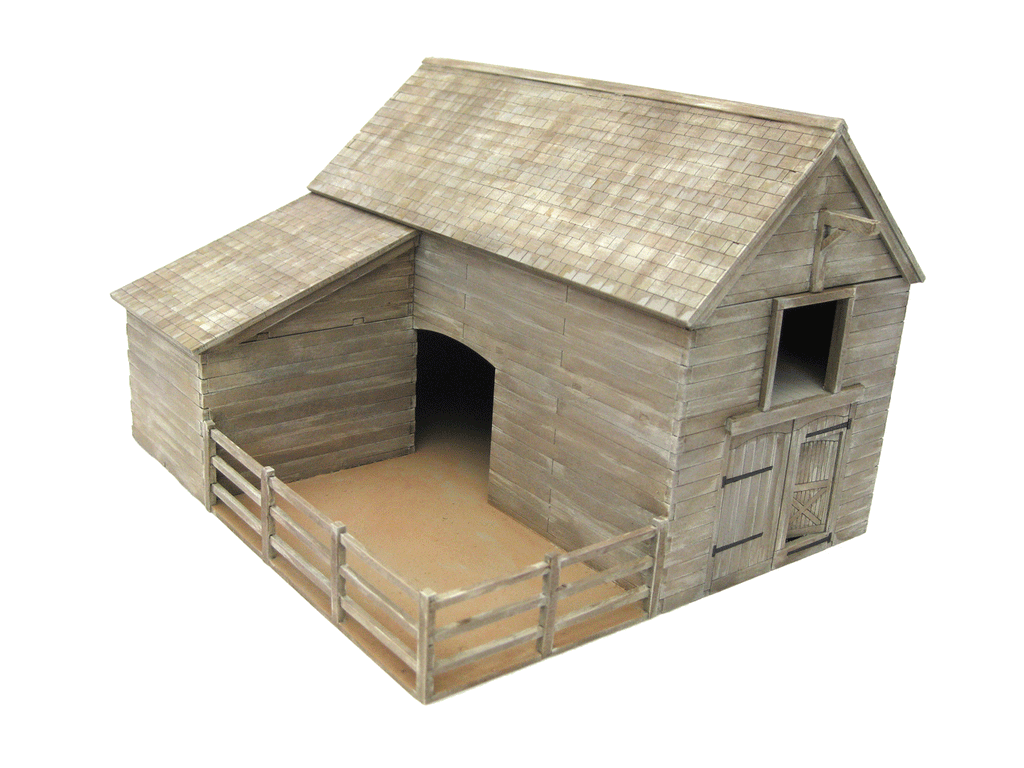 28mm 1:56 "Wooden Barn"
Click here for Instructions:
The "Wooden Barn" comes flat packed, is unpainted and requires assembly using PVA.
The Wooden Barn roof can be removed easily for internal access to the hayloft.
Windows and doors are supplied separately so you can paint them if required before gluing in place. An additional pair of doors are included so you can configure one of the double barn doors in the open position.
Included in the kit is a length of angle plastic strip to cut and stick to the apex as capping timbers (this covers the seam along the top ridge).
Painted models from Black Scorpion Miniatures are for scale purposes only and are not included in this kit.
Approximate dimensions: Height to top of apex: 140mm
Width left to right including corral: 180mm
Depth back to front: 200mm.
Thanks to Laurie Walsh for the concept drawings that made this kit possible.