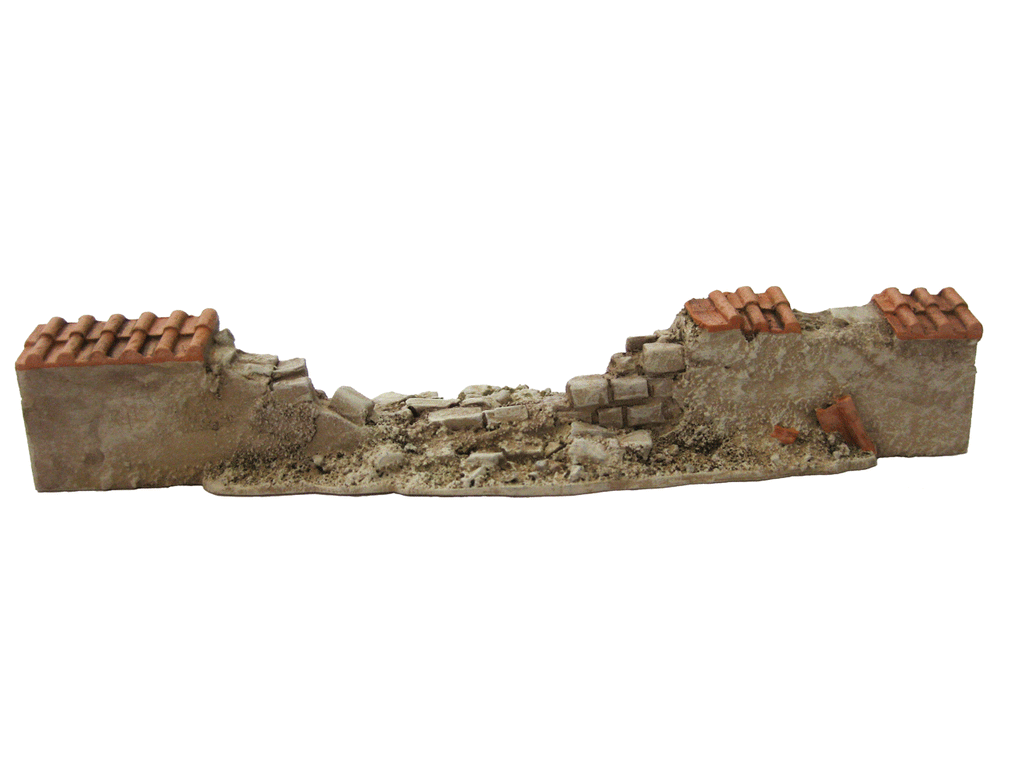 28mm 1:56 "Pantile Breached Low Wall"
The "Pantile Breached Low Wall" is a single piece resin casting, made to compliment the "Pantile Low Walls" and is supplied unpainted. It is recommended that this product, like all resin casts, is washed in mild detergent before priming and painting.
Approximate dimensions: Height to top of pantiles 26mm
Width left to right 148mm
Depth back to front 9mm wall, 45mm including rubble.
The fourth picture shows the "Pantile Breached Low Wall" next to pantile low walls also available instore.
The last two pictures show the high wall next to the low wall for size comparison.