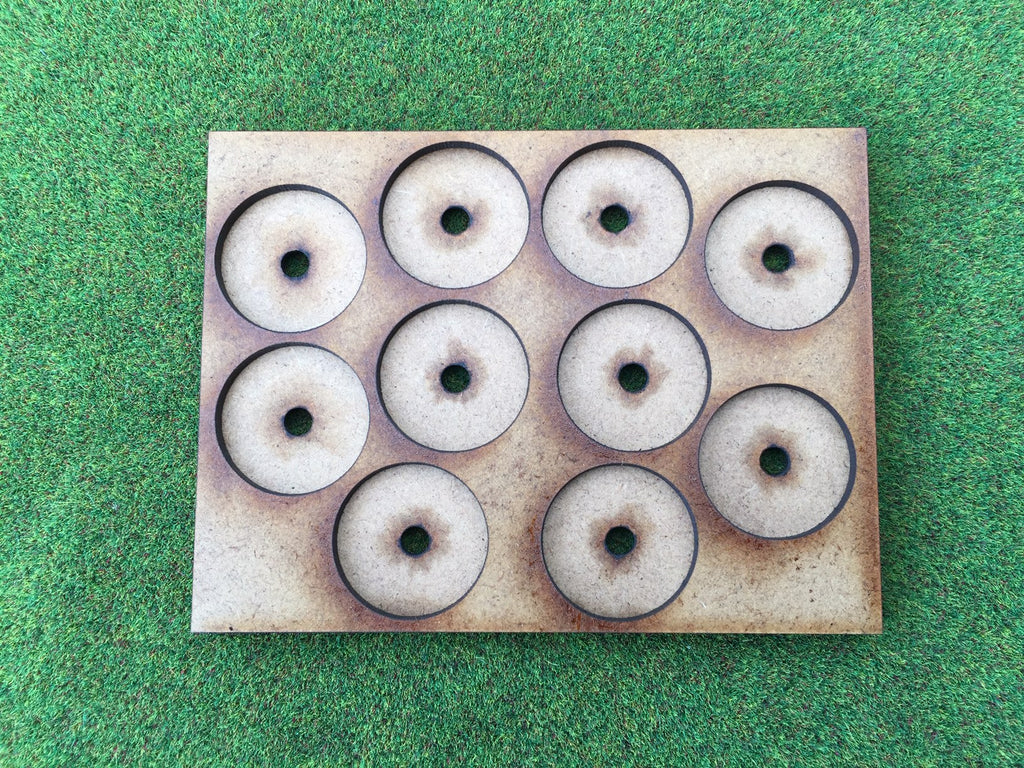 10 Man Loose Order Movement Tray CM (based on UK 1p) with magnet holes
The "10 Man Loose Order Movement Tray" has been designed to be suitable for rules such as "Infamy Infamy"
The trays titled "M" have holes drilled to accept diameter 4 magnets. Please note, magnets are NOT SUPPLIED with this tray.  
The tray comes in two pieces (which need to be glued together with woodwork quality PVA).
The diameter of the hole is 20.7mm. This allows a comfortable fit of a UK 1p coin
This tray has the same frontage as the "8 Man Movement Tray (based on a UK 1p) " also available on this webstore.
Please also see 10 man trays A, B, C & D for different configurations. The same trays can be supplied with diameter 4mm magnet holes.
The trays titled  AM, BM, CM and DM have he pre-cut magnet holes. 
20.3mm round bases with magnet holes are also available on this website.