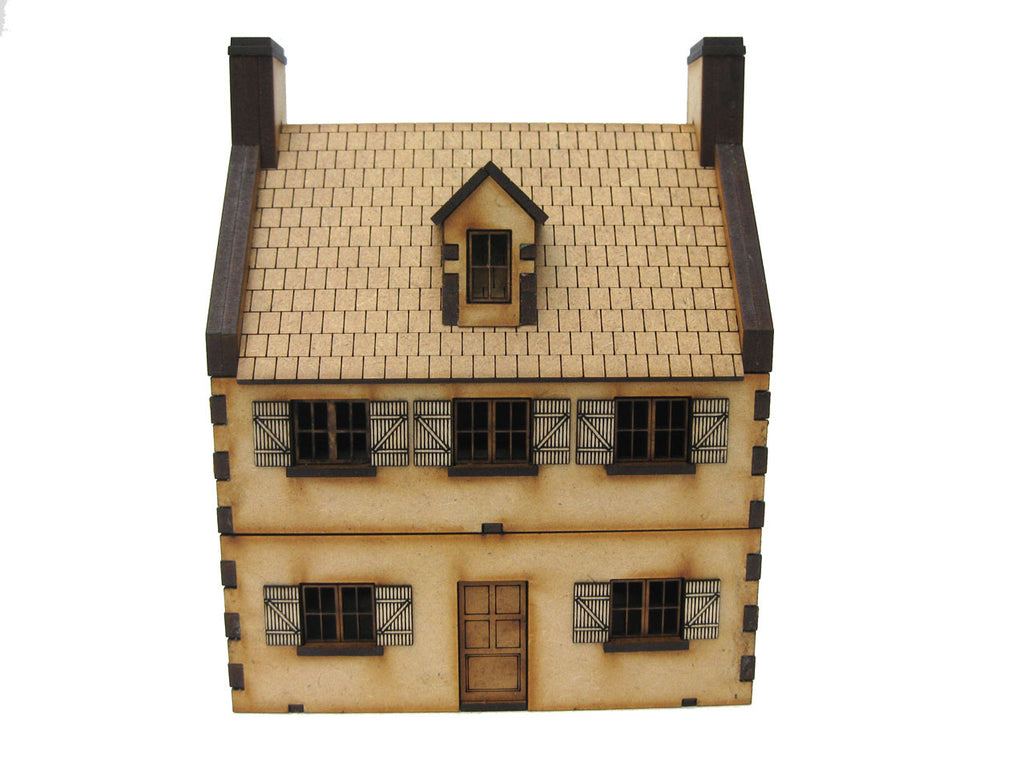 20mm 1:72 "Farmhouse"
The "Farmhouse" comes flat packed, is unpainted and requires assembly using PVA. The roof can be removed easily for internal access and the first floor can also be removed to place models inside.
Windows, doors and cardboard shutters are supplied separately so you can paint them before gluing in place. Sufficient shutters are included to have all in the open position and an additional 2 closed.
Included in the kit is a length of angle plastic to cut and stick to the apex as capping roof tiles (this covers the seam along the top ridge). Plastic pipe is also included for the chimmney pots.
A later image gives the impression of not using the dormer & shutters to have a British look to the model. If the 1st floor is removed, the model can be made into a single storey cottage.
Approximate dimensions: Height to top of chimney pots 155mm
Width left to right 118mm
Depth back to front 81mm  
20mm Italian is for scale purposes only.