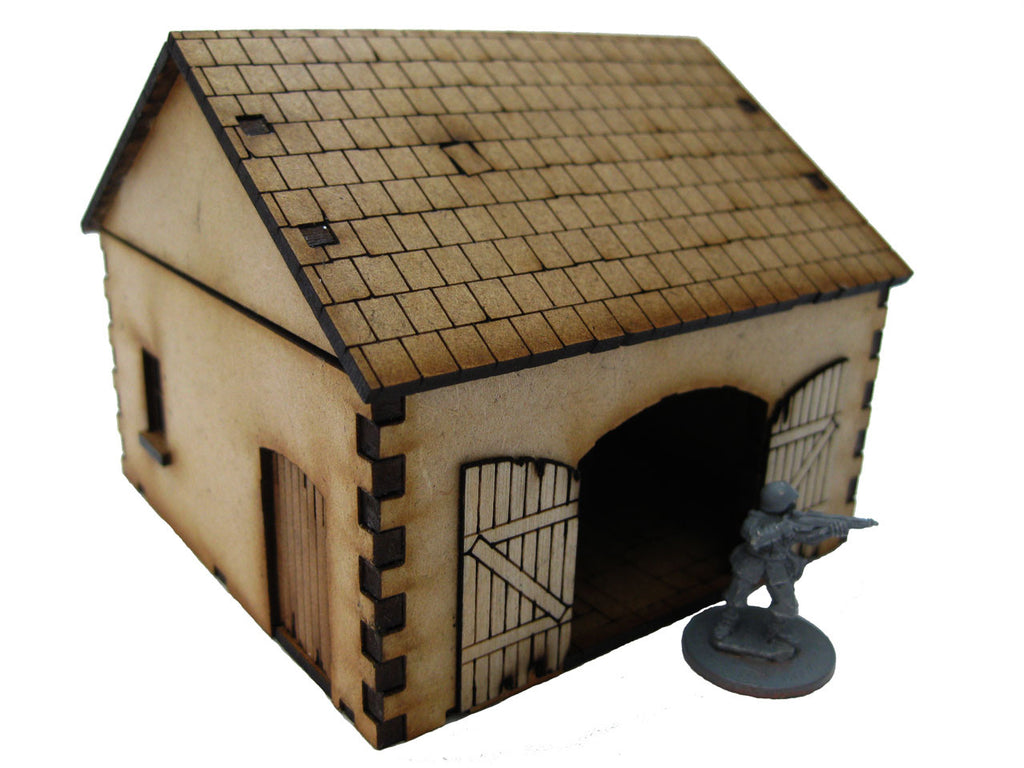 20mm 1:72 "Workshop"
20mm 1:72  "Workshop" is suitable for Napoleonic through to present day gaming.The "Workshop" compliments the 20mm "Farmhouse" and "Stone Barn"  available separately on this store.
The kit comes flat packed and unpainted and needs PVA to assemble.
Windows and doors are supplied separately. This means you can spray paint them or hand paint as required and glue in once painted. This keeps paint off your walls. The wide cart doors are supplied in 2mm for the closed option and 1mm greyboard to be glued in the open position.
Having a square footprint, the roof can be placed in two different ways.
The walls are made with 3mm MDF with roofs, windows, doors and floors 2mm MDF.
The roof lifts off to allow internal access.
Included is a length of angle plastic strip to cut up and glued on as ridge tiled.
Approximate dimensions: Height to top of roof  76mm
Width left to right 89mm
Depth back to front 89mm 
20mm Italian miniature is for illustrative purposes only.