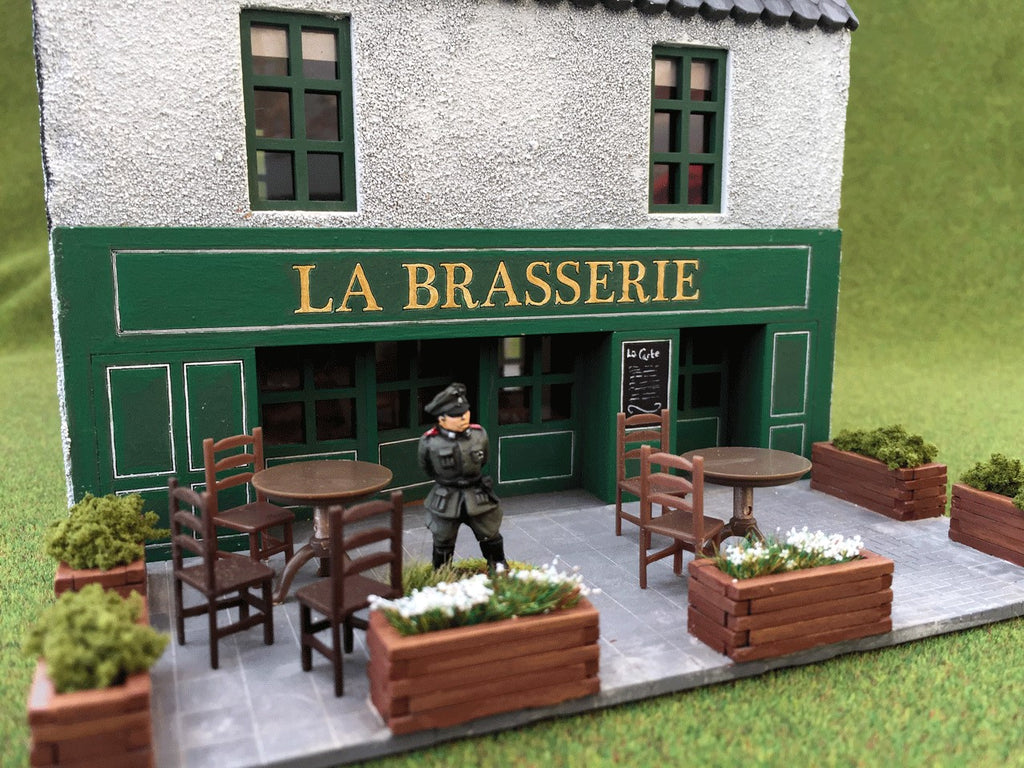 28mm 1:56 "Brasserie" front yard
"Brasserie" front yard comes flat packed, is unpainted and requires assembly using PVA.
Designed to fit to the front of the Charlie Foxtrot Models "Brasserie" the front yard increases the footprint and enhances the look of the model.
The planters are 6mm inside and come with MDF to partially infill allowing flower tufts etc to be placed on top.
Approximate dimensions: Height to top of planters 10mm
Width left to right 150mm
Depth back to front 66mm  
Please also see "Brasserie" and "Brasserie front yard" also available on this site. 
German mini by Westwind.