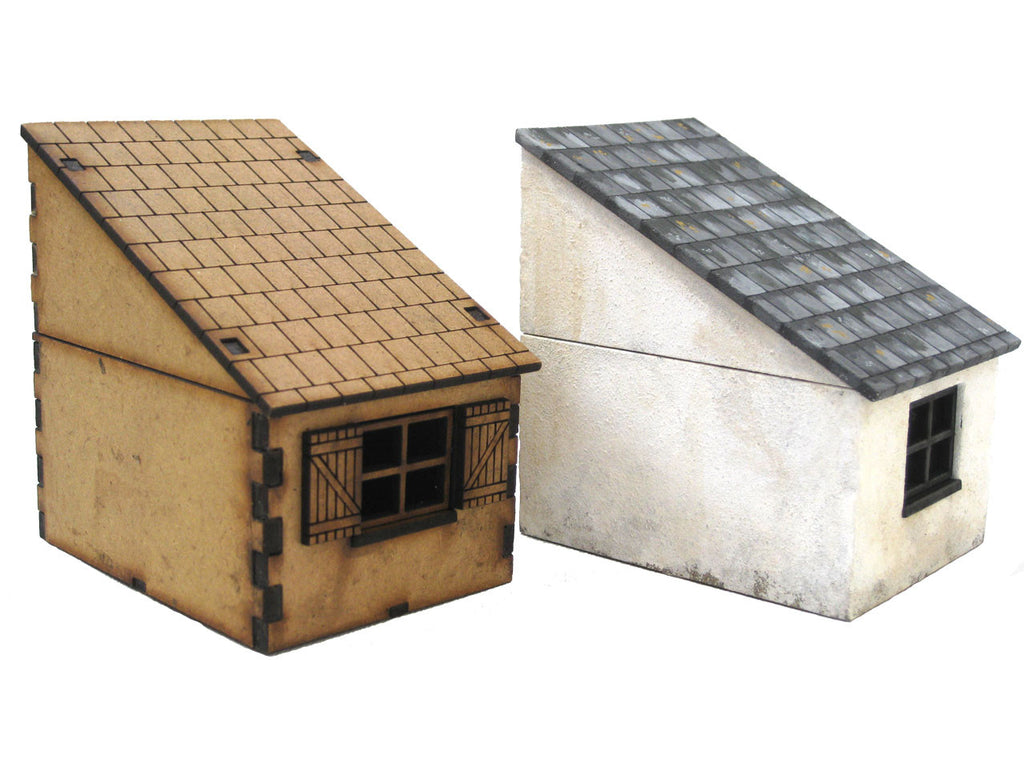 28mm 1:56 "Extension"
The "Extension" comes flat packed, is unpainted and requires assembly using PVA. The roof can be removed easily for internal access so models can be placed inside.
Windows, doors and shutters are supplied separately so you can paint them before gluing in place.
Approximate dimensions: Height to top of roof  86mm
Width left to right 77mm
Depth back to front 60mm 
The pictures show this extension with the "Farmhouse" and "Porch House" available elsewhere on this site. The extension will also fit on "Intact House," "Farmhouse 2," "Dormer House 2," and "Cafe De Normandie."