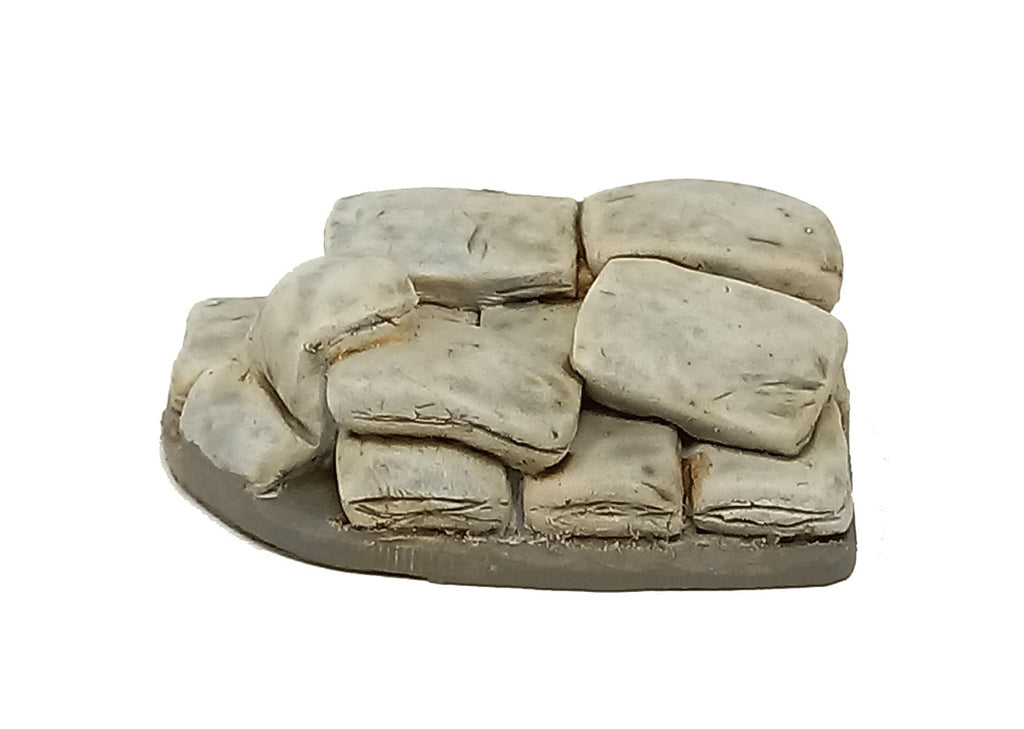 28mm 1:56 "Flour Sacks"
The 28mm 1:56 "Flour Sacks" have been designed to "back onto" a wall, sit in a truck or cart or align to another vertical service.
The "Flour Sacks" are a single piece casting. Master by Charlie Foxtrot Models, casting by Debris of War. 
Suitable for many periods and although titled "Flour Sacks" they could be painted for sandbags, grain sacks, corn or other produce. 
Approximate size:
Length: 45mm
Depth: 30mm
Height: 15mm
28mm Warrior monk by Gripping Beast is for scale purposes only.