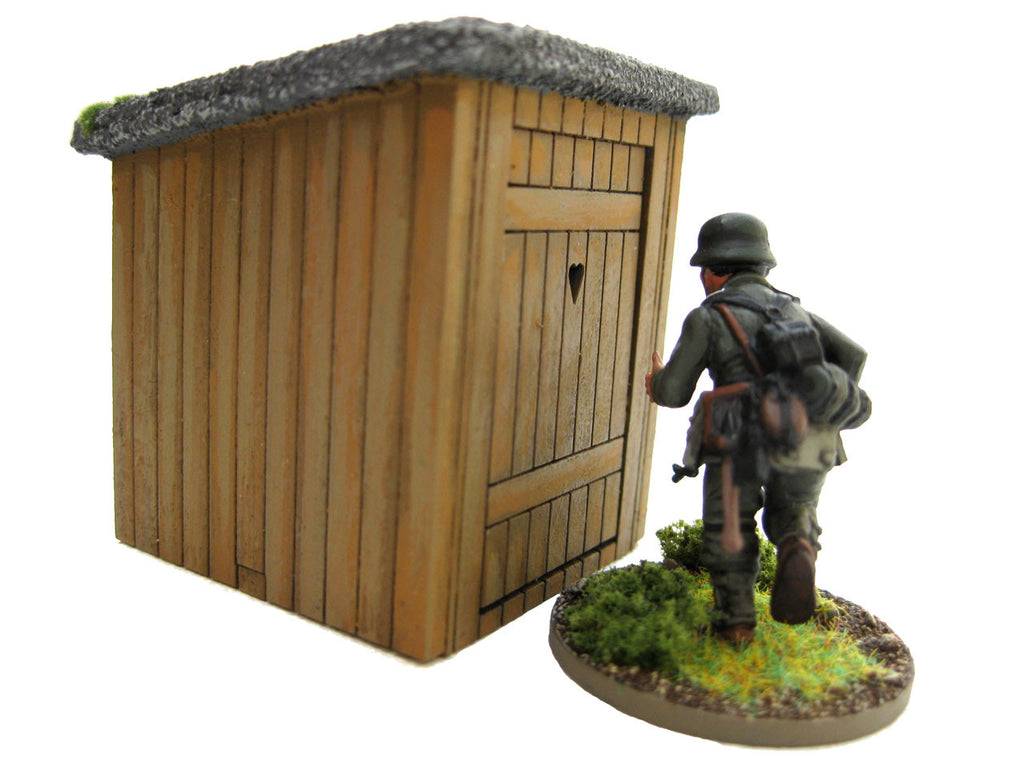 28mm 1:56 Outside W/C
A flat packed unpainted laser cut "Outside W/C" kit.
The outside W/C toilets have a fixed roof.
The door comes in 4 different styles and is supplied randomly.
The roof comes planked as standard. The textured roofing felt effect was applied by coating the roof with PVA and pressing into fine sand. This was then sprayed with primer and painted.
Approximate dimensions:
Height to highest point of roof:  41mm
Width left to right: 36mm
Depth back to front: 36mm