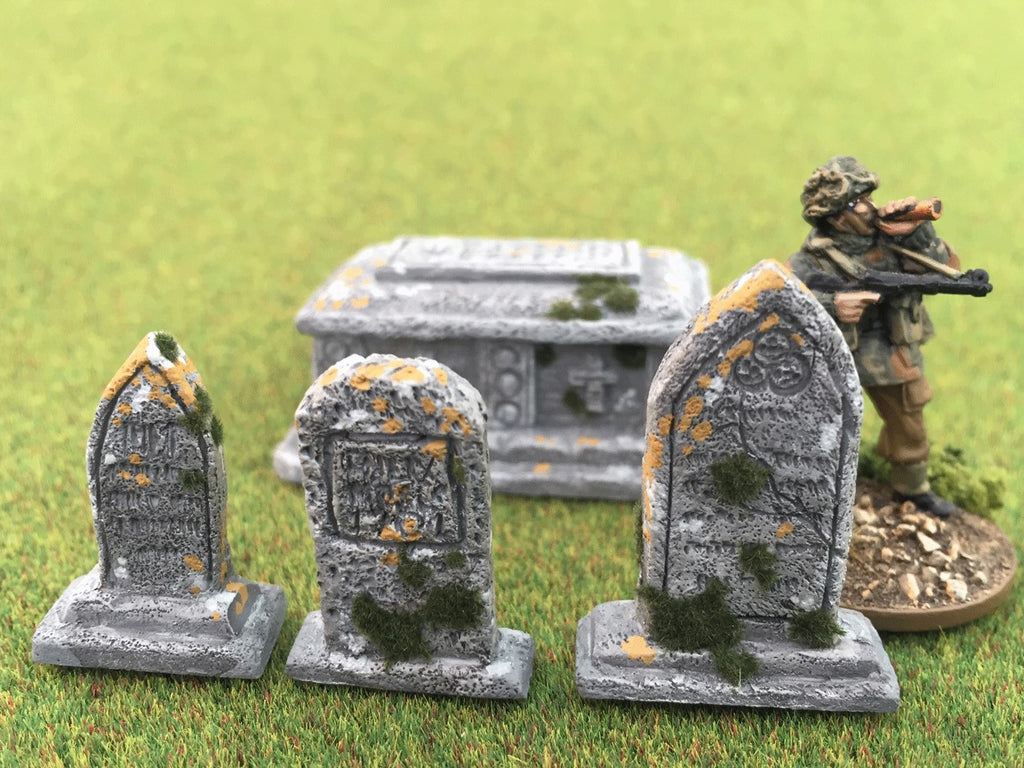 28mm 1:56 Resin "Graveyard" set of 15 by Debris of War
Made by Debris of War the "Graveyard" comes as a fifteen piece set of unpainted resin castings.
Each cast in the set is different as pictured. 
Warlord Games (I believe)  Para for scale purposes.
The painted examples have been enhanced with mini-natur self adhesive summer moss. Paint and moss is not included in the set. 
This set is an ideal companion to the Eglise (French Church)  perimeter stone wall, Needle Monument and Headstones also available on this site.