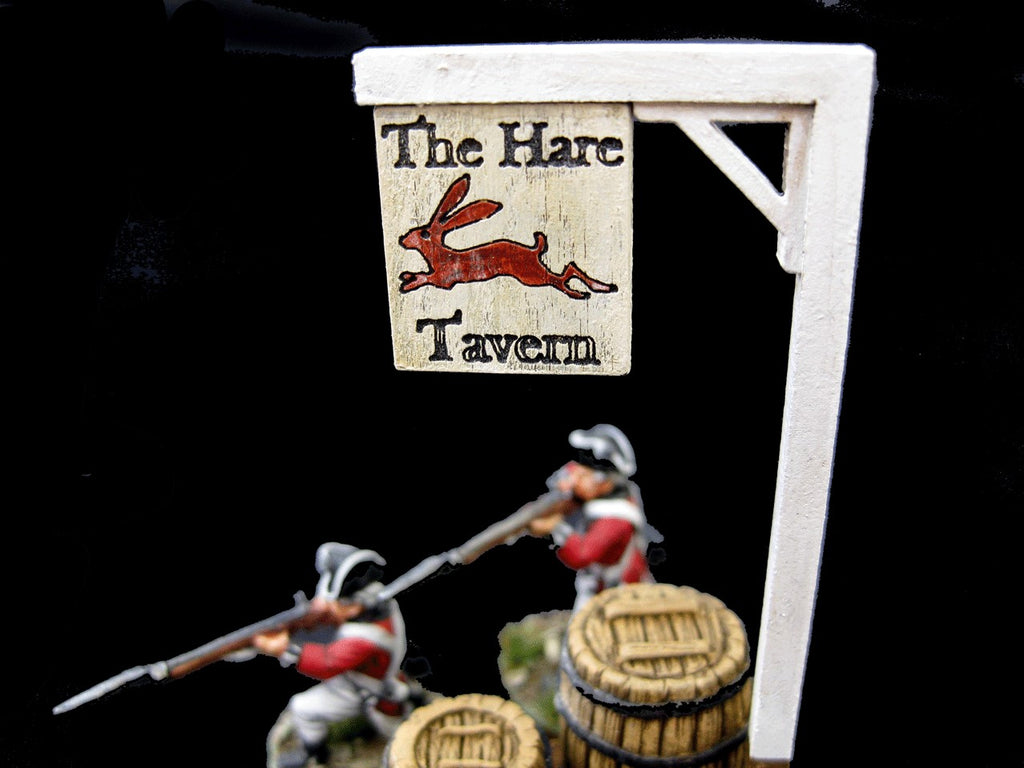 28mm 1:56 Resin "Large Barrels" set of 6 by Debris of War
Made by Debris of War the "Large Barrels" come as a six piece set of unpainted resin castings.
Approximate dimensions: Height to top of barrel 25mm
Width left to right 15mm
Depth back to front 15mm.
The 2nd picture shows the relative sizes of the Large Barrel and the Small Barrels shown with the Tavern sign from The New World collection. Redcoat by Wargames Foundry is for scale purposes.
Ideally suited to enhance the Charlie Foxtrot Models "New World Tavern" or the "Red Lion Pub" or as a piece of scatter scenery covering a wide range of theatres and periods.