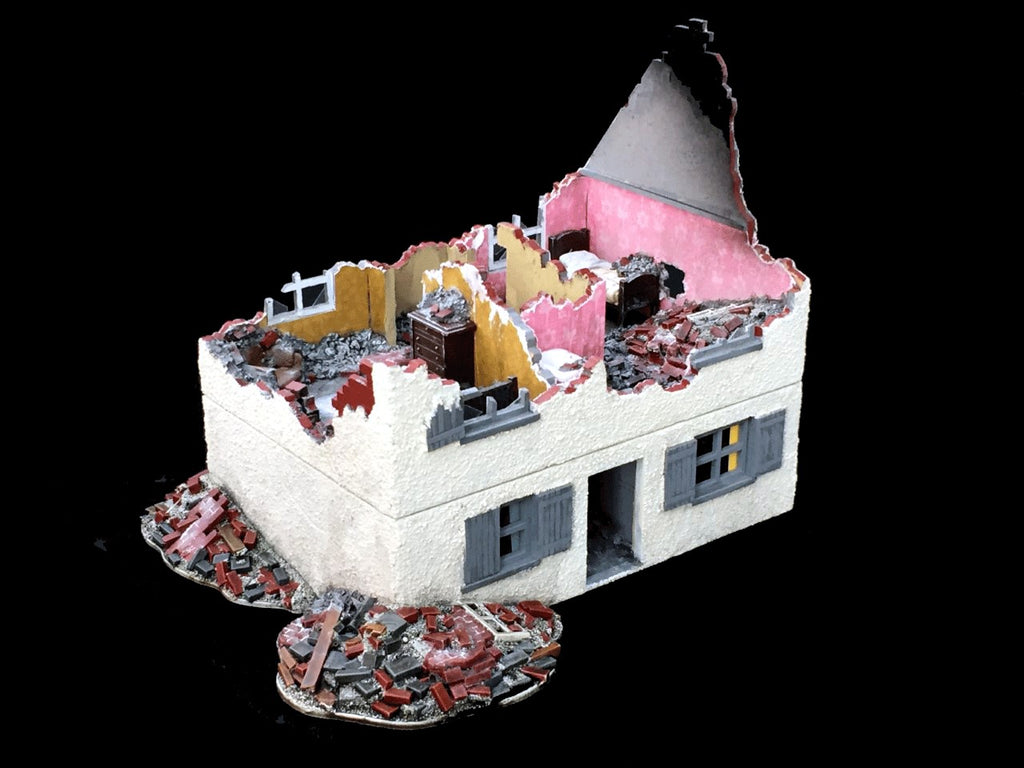 28mm 1:56 "Ruined House 3"
For instructions click: Here
"Ruined House 3" comes flat packed, is unpainted and requires assembly using PVA. Brickwork, broken shutters and damaged doors are included for you to customise your model.
A "spare" set of doors are included to make the ruin a different period.
Windows and doors are supplied separately so you can paint them before gluing in place.
Approximate dimensions: Height to top of gable end 148mm
Width left to right 150mm
Depth back to front 103mm
The painted example has been enhanced with "Rubble Piles, Bag of Bricks, Bed Sets and Mattresses" sold separately on this site.