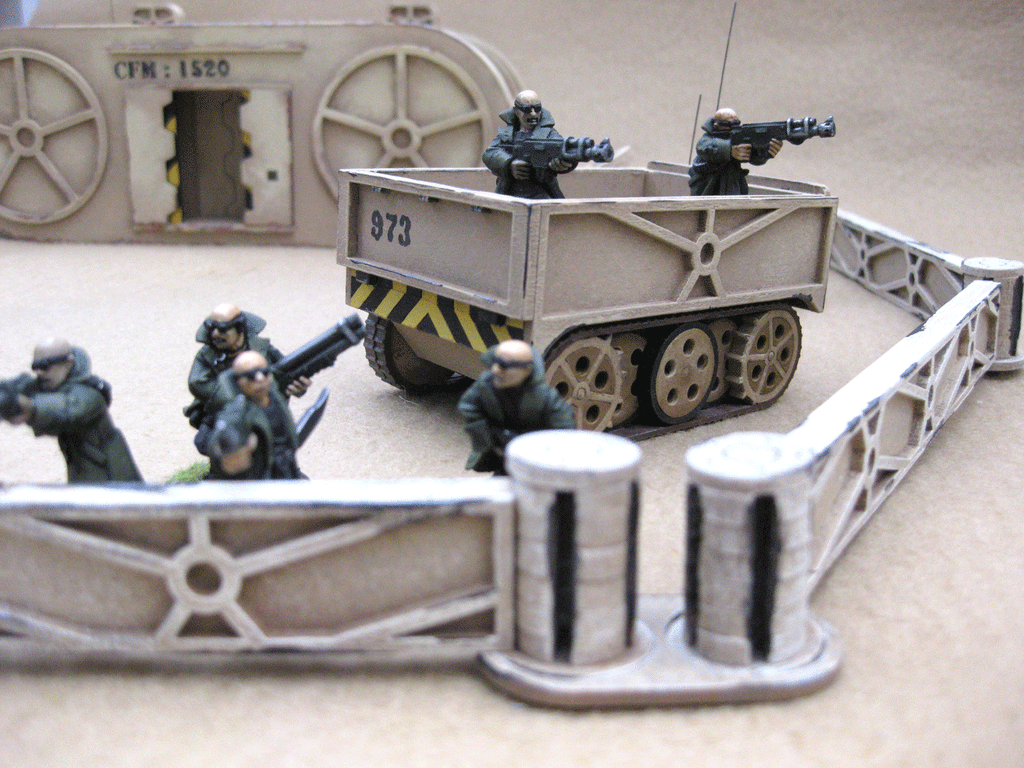 28mm 1:56 Sci-Fi "Perimeter Fence"
The "Perimeter Fence'" part of the SCI-FI collection, comes flat packed, is unpainted and requires assembly using PVA.
In this kit are 6 x 150mm fence sections, 2 x 75mm gate sections, 2 x gate connectors and two additional connecting columns.
Approximate dimensions: Height to top of perimeter fence 20mm
Length of fence including connecting column 157mm
Fence thickness 6mm
This fence has a unique "daisy wheel" construction allowing fence strips to be slotted together. This makes storage and transporting the fence easy and gives a robust fence to surround your mining camp or military outpost.
There are 5 slots giving a selection of 4 different angles to make a long section of fence. As you cannot make a straight fence, the supporting columns are discreet. The zig-zag construction once slotted together is very stable on the wargames table. 
The gate connectors allow the gates to be set up with a variety of distances between the adjoining fences and are not to be glued in place.
Painted miniatures are from Games Workshop. The Living Quarters, Tracked Haulier, Cable reels and Vents are all available separately on this webstore.