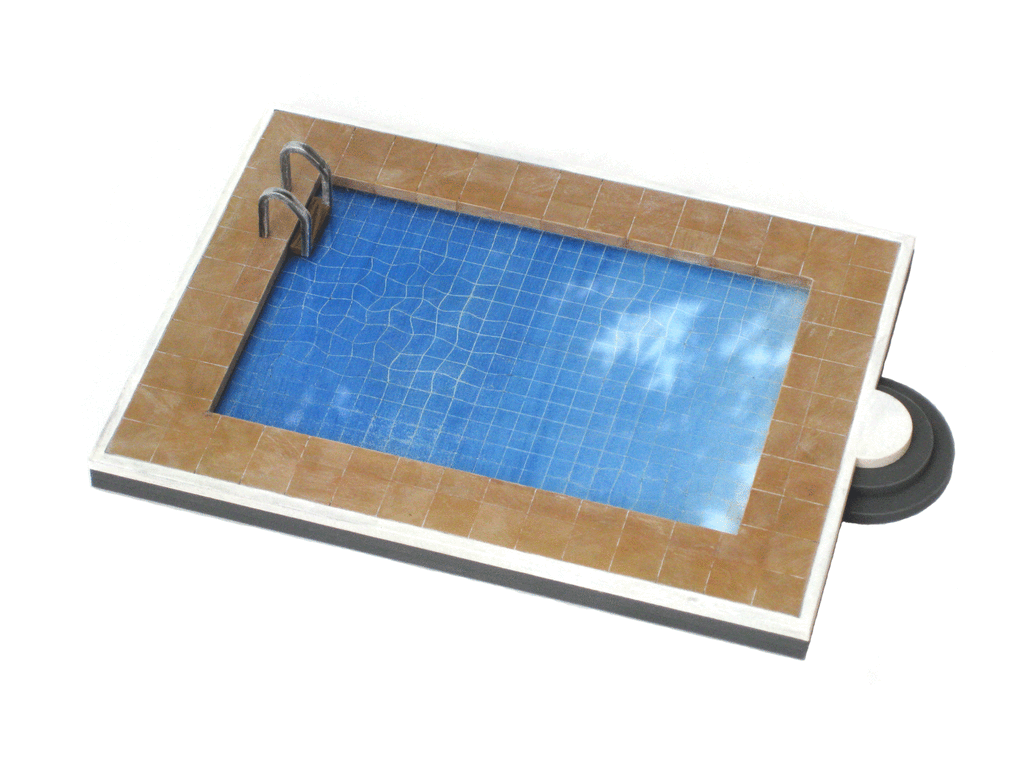 28mm 1:56 "Swimming Pool"
The "Swimming pool" kit is made from 3mm & 2mm MDF and 3mm acrylic. The model comes flat packed and unpainted and needs to be assembled using woodwork quality PVA.
The "Swimming Pool" kit can be used for a variety of gaming genres from WWII to modern day layouts.
The water effect is achieved by painting the inside and bottom of the pool then dry fixing the acrylic sheet inside. Once in place, paint and then glue on the tiled top surround to keep the acrylic in place.
The laser engraved tiles to the bottom of the pool are "wonky" to give the impression of movement. If you would like the model as a fish pond, glue the tiled base upside down and leave off the steps. The steps are a separate assembly and can be placed along any pool side or omitted without having to fill holes.
Approximate dimensions (without steps) :
Length to widest point of the bottom step: 175mm
Width: 116mm
Height: 9mm
Plastic painted Games Workshop zombie is for scale purposes only.
In picture 5 the acrylic appears blue. This is a polythene protective cover which shoul be removed before use.
Picture 6 shows details of the two "step alignment" pieces. These pieces are designed to press fit onto the bars to ensure they remain aligned while the PVA dries on the top step. These pieces are to assist in assembly only and should be discarded after use.