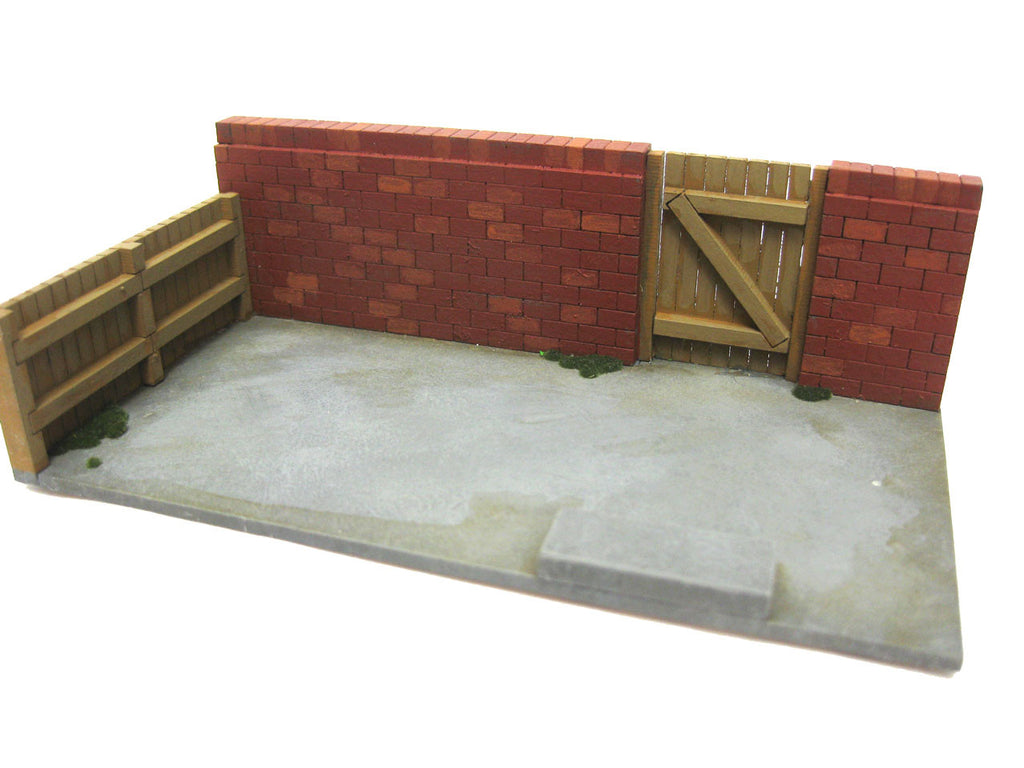 28mm 1:56 "Tabac" back yard
"Tabac" back yard comes flat packed, is unpainted and requires assembly using PVA.
Designed to fit to the back of the Charlie Foxtrot Models "Tabac" the back yard increases the footprint and enhances the look of the model.
Approximate dimensions: Height to top of walls 33mm
Width left to right 114mm
Depth back to front 63mm
The walls are back to back brick engraved 3mm MDF and block line of sight. The two part fence can be seen over and will provide cover.An optional additional fence is included in the kit. The fence has been left off in the picture as the model has been used in the row of shops.
This back yard can either be used in the row of shops (pictured in the middle) or with the  "Tabac" as a stand alone piece.