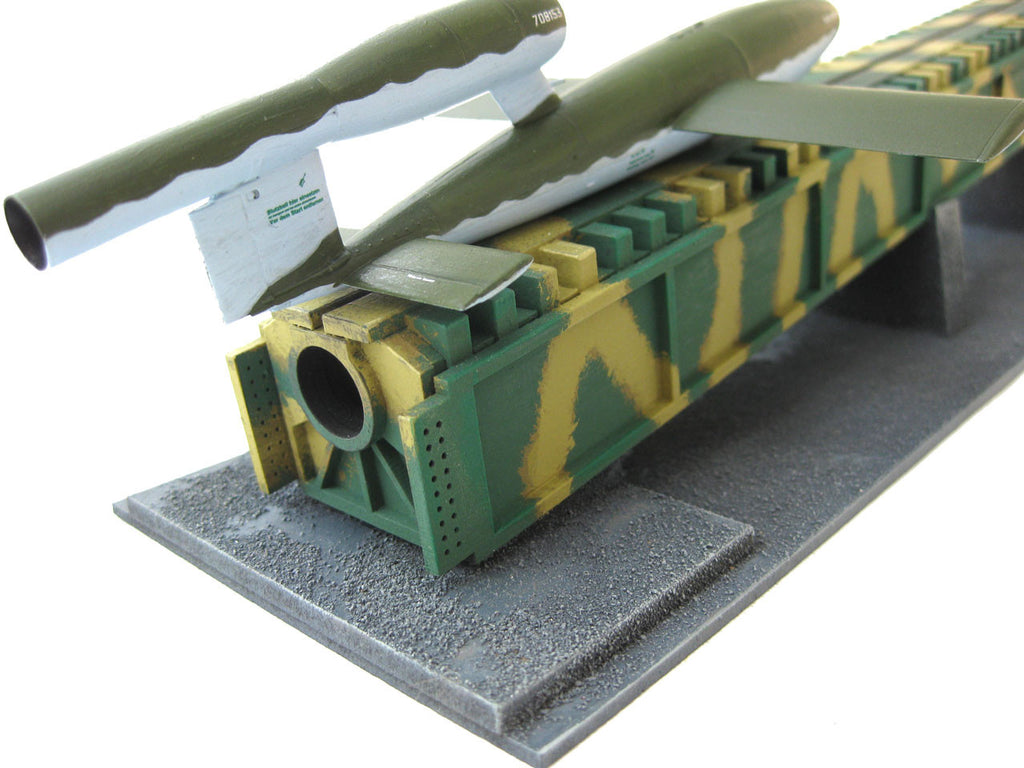 28mm 1:56 V1 Launch Ramp
 For Instructions please click here.
1:56 28mm "V1 Launch Ramp" is made from 6mm, 3mm & 2mm MDF, it comes flat packed and unpainted and needs PVA to assemble.
Approximate dimensions: Height to top of ramp 120mm
Width left to right 85mm
Length of base to ramp 576mm
Miniatures and Tamiya 1/48 V1 rocket are for scale purposes only. The 1:48 scale is only slightly larger than 1:56 in fact, pilots in the Tamiya 1:48 scale range are smaller than Warlord Games 28mm 1:56 models.