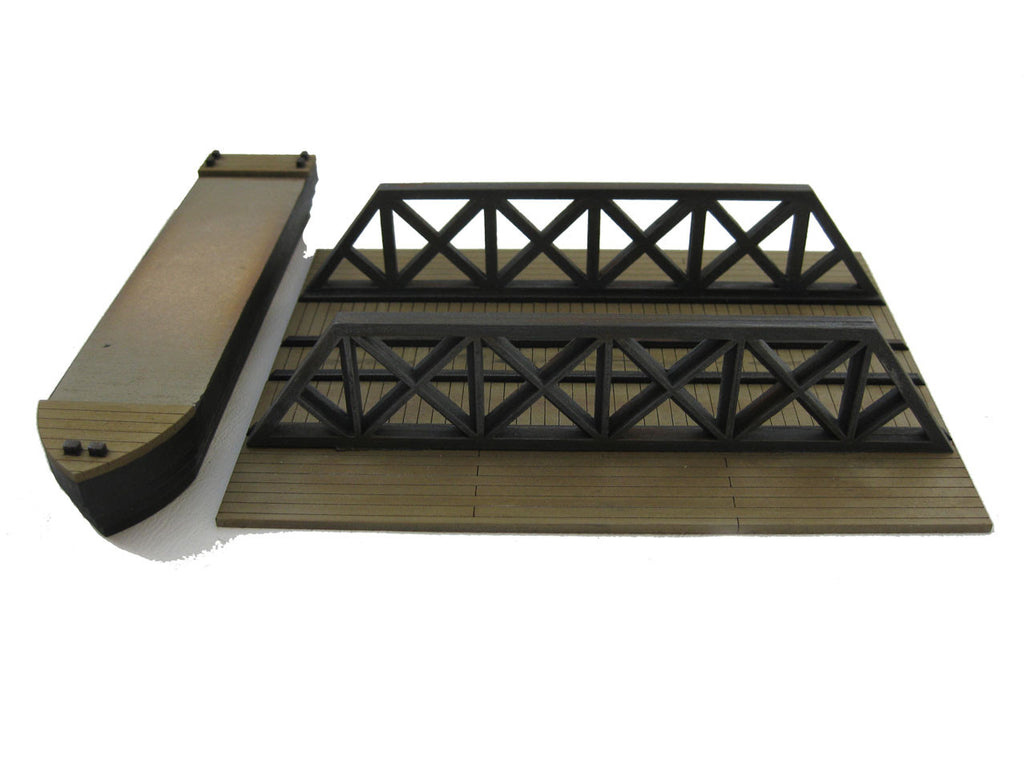 28mm 1:56 Pontoon Bridge Short Extension
PLEASE NOTE THIS IS NOT A COMPLETE KIT. You need a copy of the Charlie Foxtrot Models "Pontoon Bridge" to use this extension.
This kit adds 149mm to the span of the pontoon bridge. It comes with girders and a single pontoon.
The kit is supplied flatpacked and unpainted.
Please see the "Pontoon Bridge" for details of the main bridge.