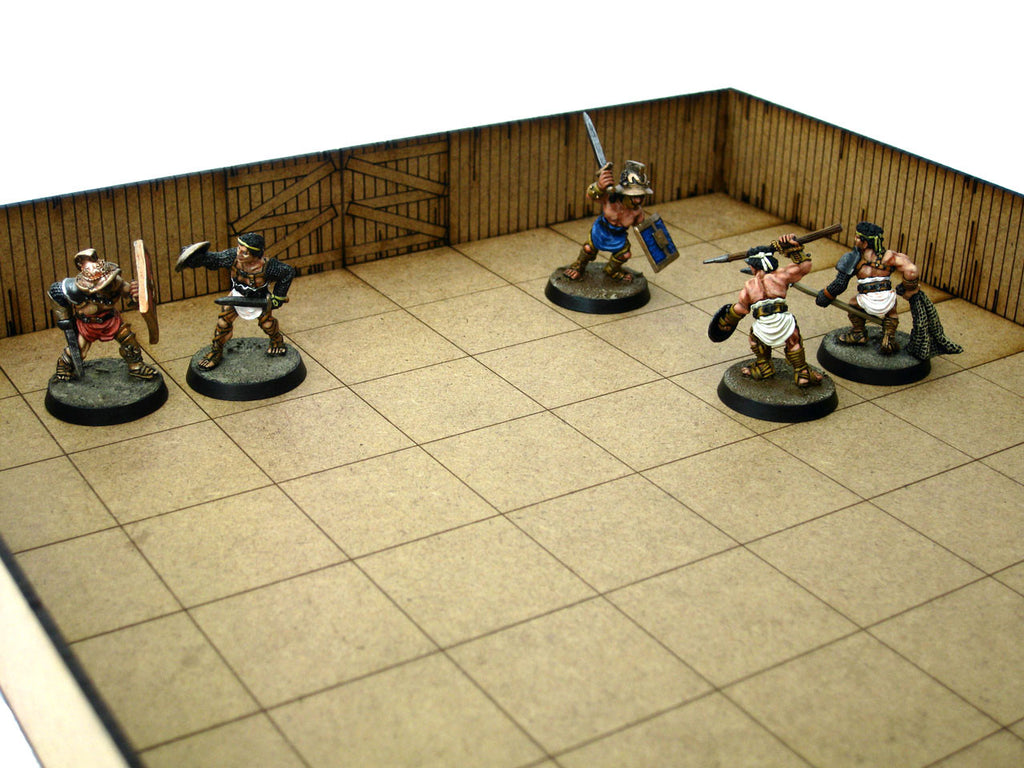 "Gladiator Arena" storage box with tokens
 The "Gladiator Arena" 1:56 28mm is made from MDF, comes flat packed and unpainted and needs PVA to assemble.
The arena has planked walls and double gates along 2 opposite sides.
The lid to the box is engraved the same as the base so this kit makes up TWO ARENAS being ideal for tournament play, multi player contests and wargames clubs.
The squares are 30mm wide and are engraved 8 x 8 squares.
The kit comes with 4 net tokens and 4 wound tokens (skulls).
The lid bears the inscription "Ave imperator morituri te salutant" and gives a taste of what is to come!
The box is large enough to store 28mm miniatures wrapped in bubble wrap and Jugula cards (and paper playsheet).
Approximate dimensions: Internal height to top of surrounding walls 30mm
Internal width left to right 240mm
Internal back to front 240mm 
Note, the lid is slightly larger than the base and has been designed to fit over the top to complete the storage box.