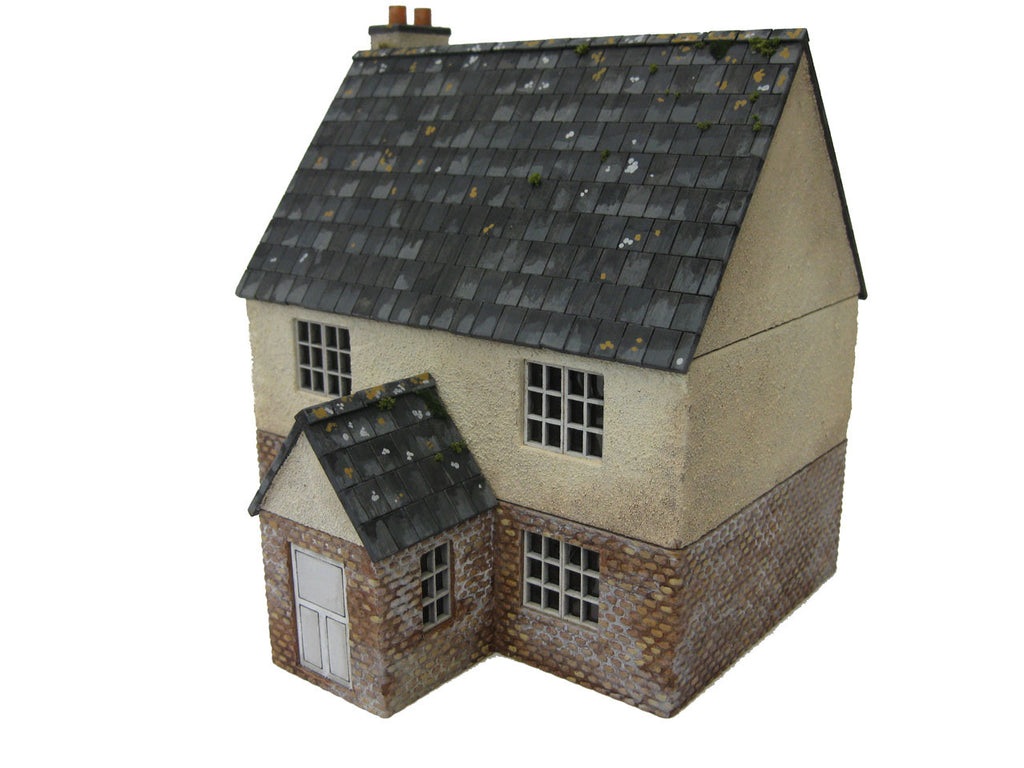 28mm 1:56 Porch House
 "Porch House" comes flat packed, is unpainted and requires assembly using PVA. The roof can be removed easily for internal access and the first floor can also be removed to place models inside. The porch is also removable and is compatible with other models in this range.
Windows and doors are supplied separately so you can paint them before gluing in place.
The porch has a side window which can be made to face left or right.
Included in the kit is a length of angle plastic to cut and stick to the apex as capping roof tiles (this covers the seam along the top ridge). Plastic pipe is also included for the chimmney pot.
Approximate dimensions of main building: Height to top of chimney 180mm
Width left to right 152mm
Depth back to front 103mm 
Approximate dimensions of porch: Height to apex 73mm
Width left to right 42mm
Depth back to front 42mm 
The painted British Paratroopers & German medic are for scale purposes only.
This model can be enhanced with the "Extension" available elsewhere on this site. The extension is not included in this sale and is supplied separately.
Please note, the painted model has been enhanced with textured wallpaper and fine grit. The texturing materials are not included in the kit.