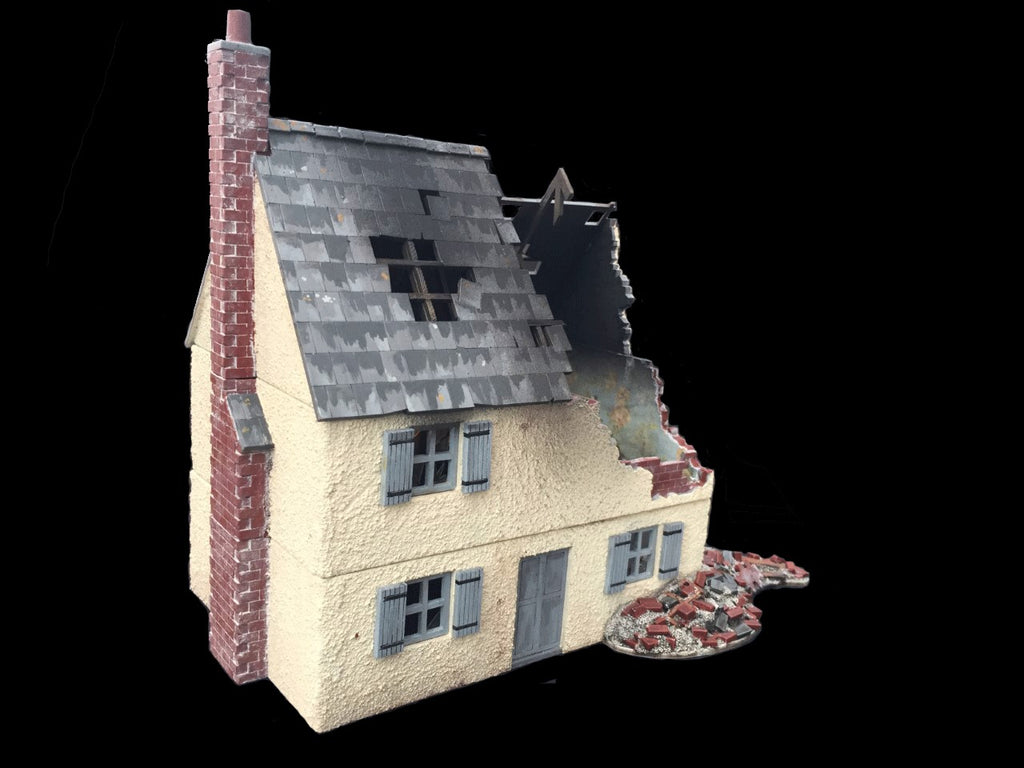 28mm 1:56 "Ruined House 2"
For instructions click: HERE 
"Ruined House 2" comes flat packed, is unpainted and requires assembly using PVA. Brickwork, roofing timbers and other debris is included for you to customise your model.
Windows and doors are supplied separately so you can paint them before gluing in place.
Included in the kit is a length of angle plastic to cut and stick to the apex as capping roof tiles (this covers the seam along the top ridge....what's left of it!) Plastic pipe is also included for the chimmney pot. Walls are 3mm thick with floor, roof and details cut in 2mm MDF.
Approximate dimensions: Height to top of chimney pots 185mm
Width left to right 150mm
Depth back to front 103mm
The painted images have been enhanced with the "Rubble Piles, Bed Set and Bag of Bricks" sold separately on this site. Wall papers and rugs were bought from a card making shop or downloaded and printed. The last images also shows "Ruined House 3 & 4"