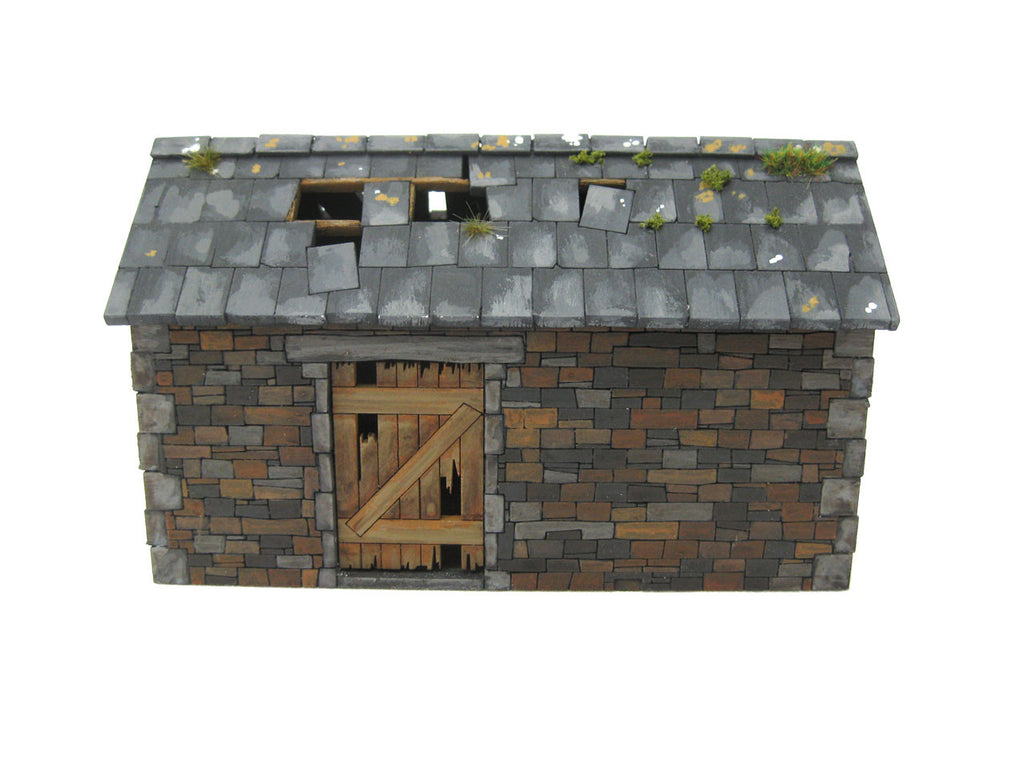 28mm 1:56 "Stone Shed"
The "Stone Shed" model has a deeply engraved stone effect with a weathered roof. It matches the "Stone barn" which is available separately.
The door is provided separately for ease of painting.

The kit comes with a strip of white angle plastic for you to cut into 10mm lengths and glue on as ridge tiles.

The model comes flat packed, is unpainted and requires assembly using PVA.
Approximate dimensions: Height to top of roof 65mm
Width left to right 110mm
Depth back to front 53mm.