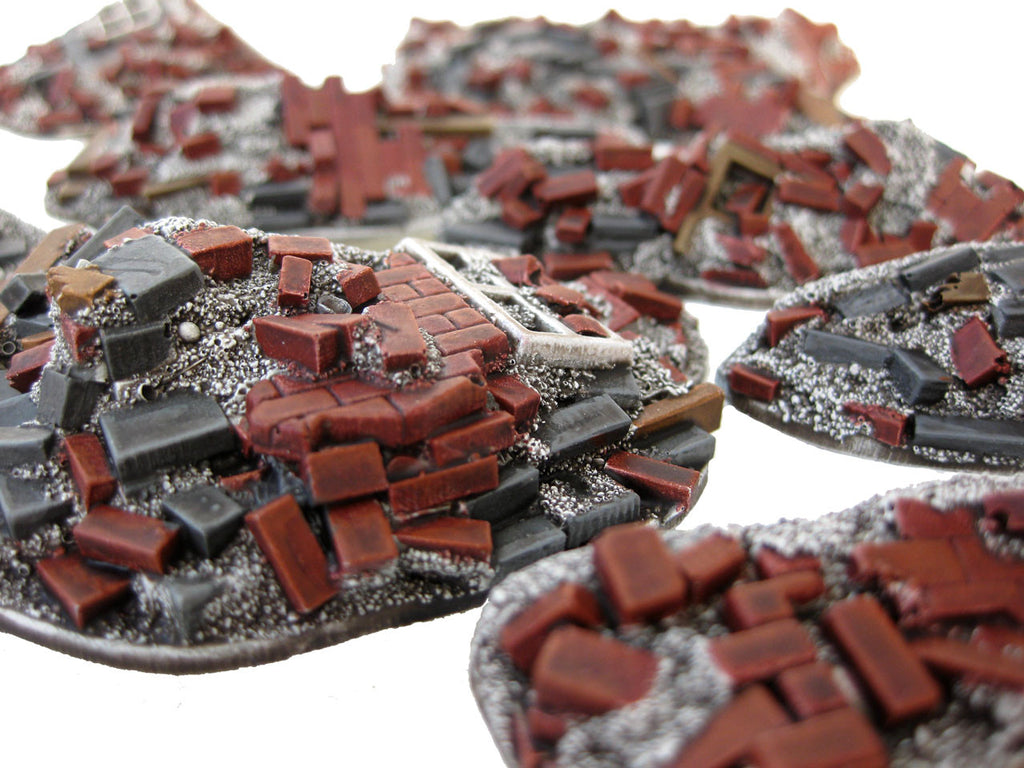 28mm 1:56 Resin Rubble Piles set of 8
A set of 8 cast unpainted resin rubble piles.
These rubble sets add a new level of realism to any ruined building by changing the footprint.
This set has 2 internal, 3 external corner pieces and three straight pieces to customise your Charlie Foxtrot Models ruined buildings.
It is recommended that you lightly sand the base and then wash with a detergent to remove any mould release prior to painting.
I primed these grey and did a very pale grey drybrush. Bricks and other detail was then picked out and given two highlights. To complete the set I coated the models in Army Painter Darkshade before spraying with matt varnish.