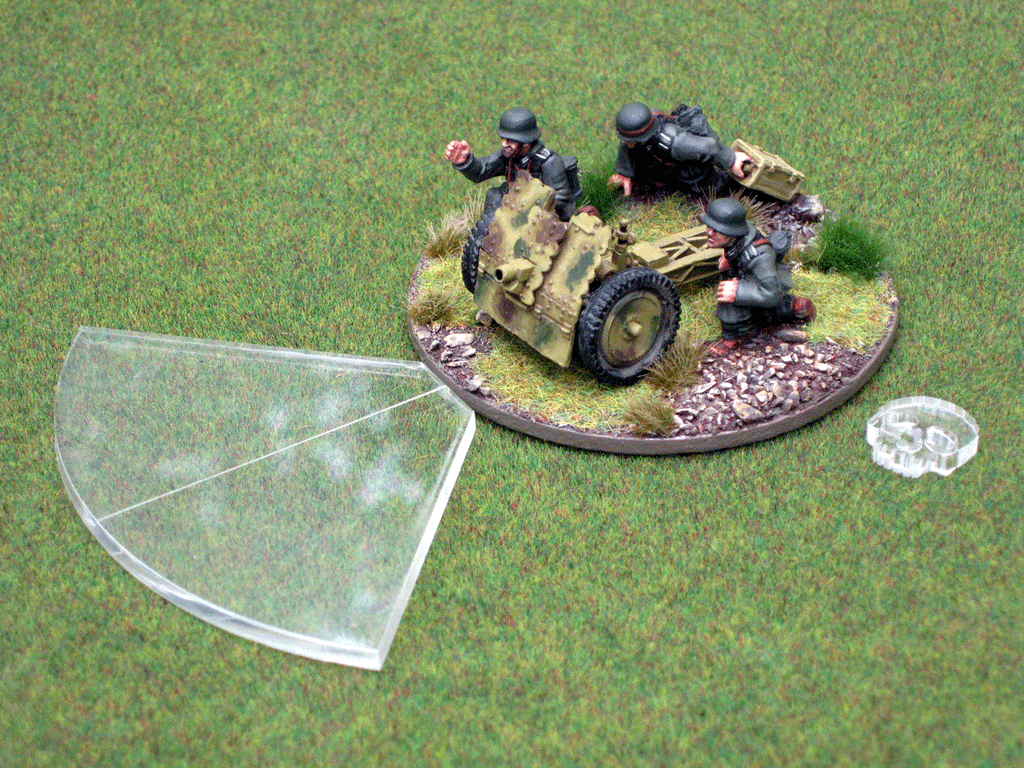 45 Degree "Arc of Fire" Template (clear)
The "45 Degree Arc of Fire Template" is made from 3mm clear acrylic.
Place the etched line over your artillery piece to establish your arc of fire.
The template is 45 degrees each side of the centre line.
Suitable for a range of wargaming systems.
The image also shows wound / casualty marker "Small Skull (clear)" also available on this site.
Warlord Games infantry gun is for scale purposes only.