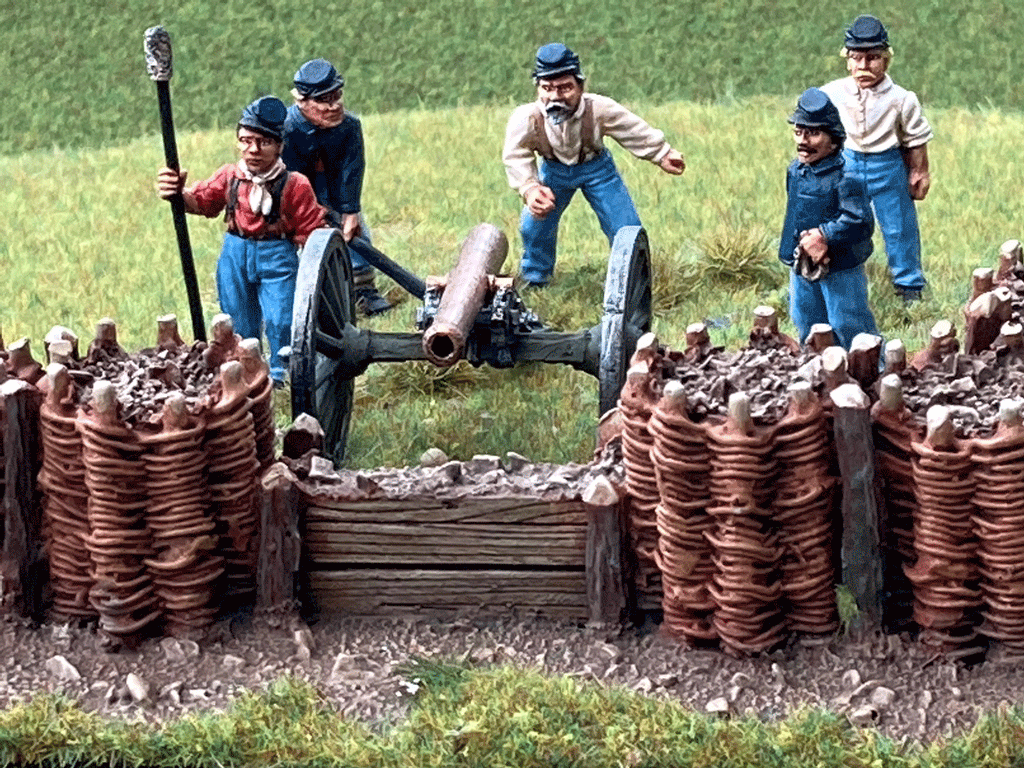 Artillery Gabions for 1p artillery trays
A joint Debris of War / Charlie Foxtrot Models project 28mm 1/56 Artillery gabions  is supplied as an unpainted, single piece resin cast.
Designed to fit the Charlie Foxtrot Models Artillery trays (both versions) for models based on 1p coins. 

Artillery trays are available under a separate listing and not included with the Artillery Gabions. 
Painted miniatures from Wargames Foundry are for scale purposes only. 
Please also see Artillery Gabions for models based on 2p coins and 25mm bases. Loose gabions are also available in sets titled "Gabion Defenses" please see the Debris of War collection page.