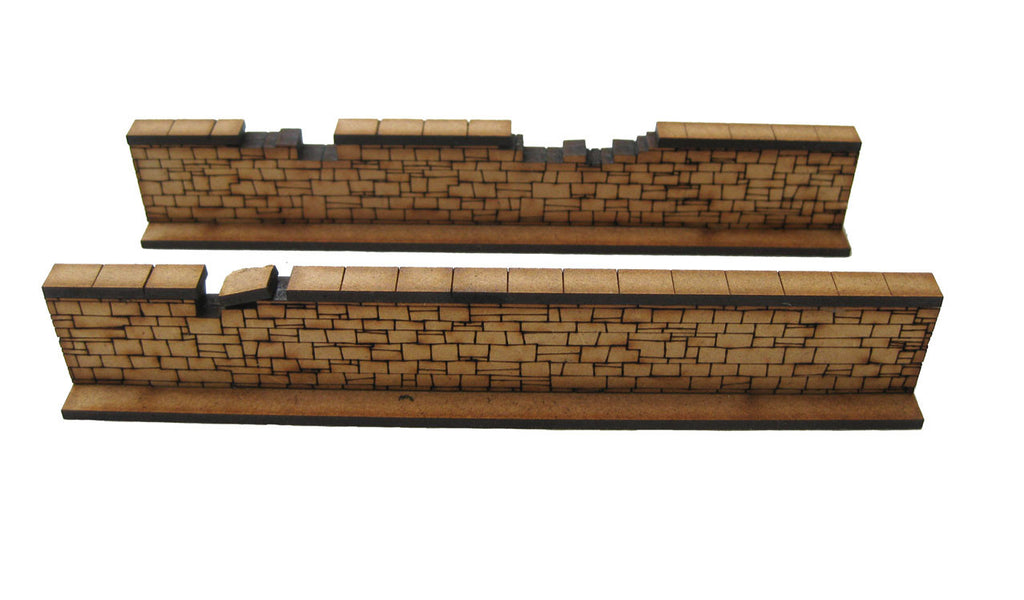 28mm 1:56 Stone Walls (2 x slightly damaged pieces)
The Stone walls (2 x slightly damaged pieces) are laser cut MDF, come flat-packed and are unpainted. PVA will be required to assemble this product. 
TWO different wall sections are included in this kit to make approximately 12" of wall.
The walls are deeply engraved back to back, 3mm MDF sitting on a 20mm wide 2mm thick MDF base for stability. 2mm capping "tile" strips are included in the kit.
Approximate dimensions:
Length: 150mm
Height to top of wall, including base: 24mm
Thickness: 6mm wall, 20mm base.
As it will be difficult to gauge demand for such a variety of wall options, walls will be cut to order. Please allow a couple of extra days on delivery to allow for this.
Please see other wall sections in this set and the "Farm Tile" available elsewhere on this site.
Painted paratrooper is for scale purposes only.