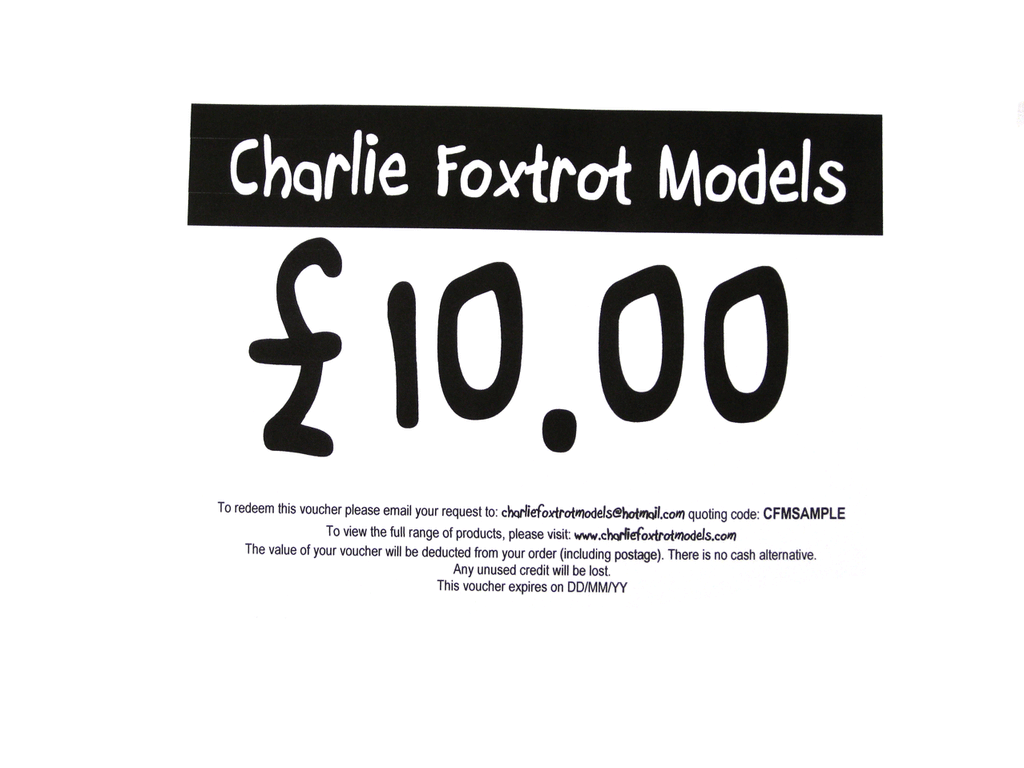 E-Gift Voucher £10.00
Gift vouchers can be purchased to the value of £5.00 and £10.00
Please adjust the number of vouchers before placing in the checkout cart to reach your desired amount.
An E-Voucher will be mailed back for the total sum. This voucher may be forwarded electronically or printed and given as a gift.
The voucher may be used on any product instore. Please note, there is no facility to "carry forward" unused credit. It is recommended therefore that the full value of the voucher is spent in a single transaction. Additional funds can of course be added to "top-up" the total order.