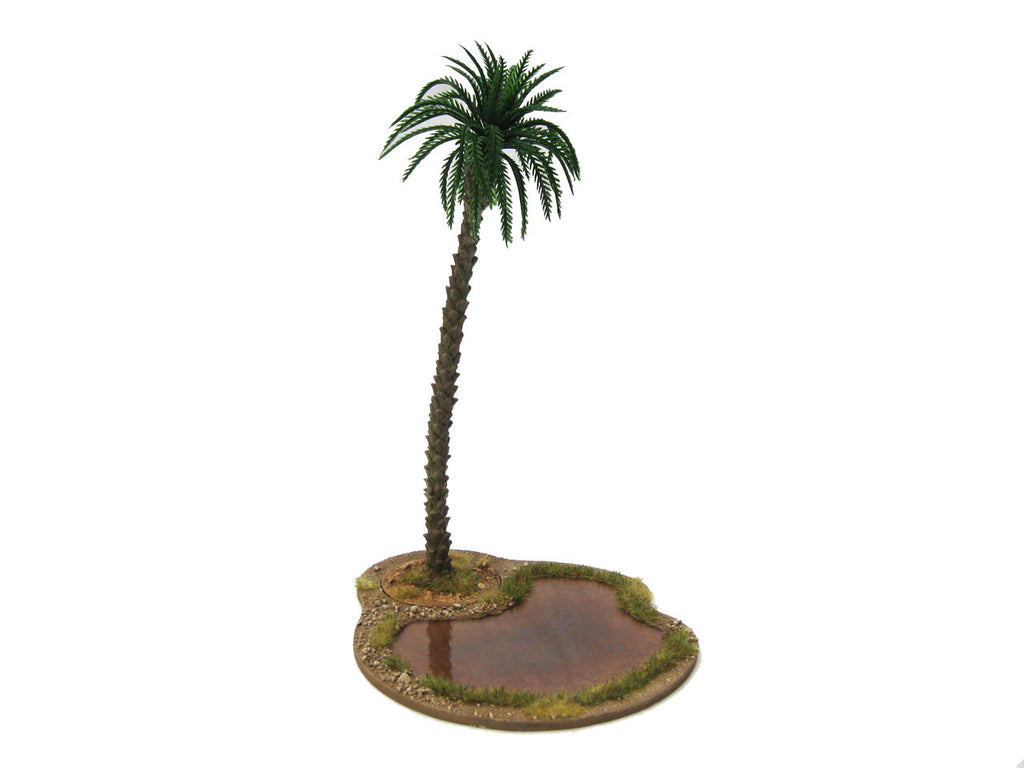 "Oasis 1"
The "Oasis 1" kit comes flat packed unassembled and unpainted.
Included in the kit is a 2mm MDF base layer, 2mm top "frame" 1 x 50mm tree bases and a laser cut clear acrylic "water effects" sheet.
Step by step instructions to complete the "Pond" can be followed adjusting the colours to suit your gaming table.
Approximate dimensions at he widest point:
Width left to right: 155mm
Depth back to front: 130mm
Thickness: 4mm
Trees, paint, glue,scenic effects and painted Gripping Beast miniatures are not included in the kit.
The second to last image shows Oasis 1, 2 and 4. The other variants are also available in this store.
The last image shows Oasis 1 with Small tree Base 3. 15mm Tanks by Flames of War, Desert Escarpments (at the back) by GF9