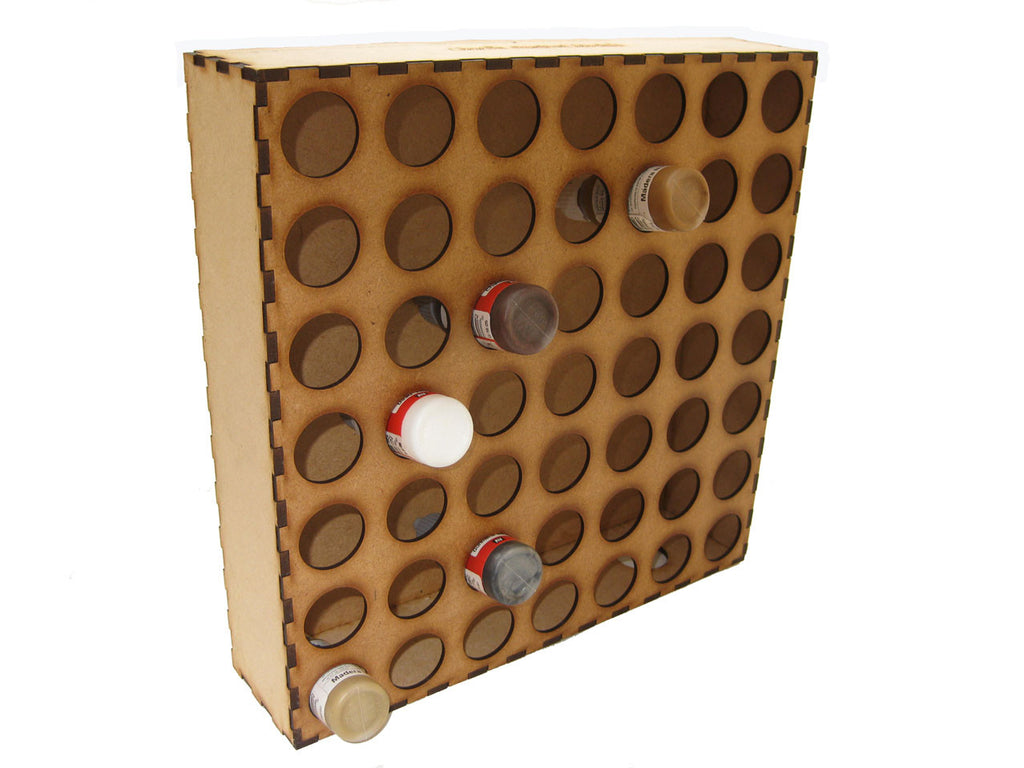 Paint Stand for 49 bottles of Vallejo "dropper style" paint
A Charlie Foxtrot  Models branded 49 bottle paint stand that comes flat packed, unassembled and unpainted in laser cut MDF.
The front and back are 2mm MDF while for strength the surrounding sides are in 3mm MDF.
The stand can be displayed vertically. In this position the 49 bottles naturally tilt so the nozzle end points slightly down. This stops the paint drying out and avoids the paint settling to the bottom of the pot. The stand may be kept flat and, if purchased, multiple stands may be stacked on top of each other.
Approximate dimensions:
Height to top of rack when vertical : 250mm
Width left to right: 250mm
Depth back to front: 60mm
The hole in the base is to retrieve small items that may be dropped in without taking out all of the paint.