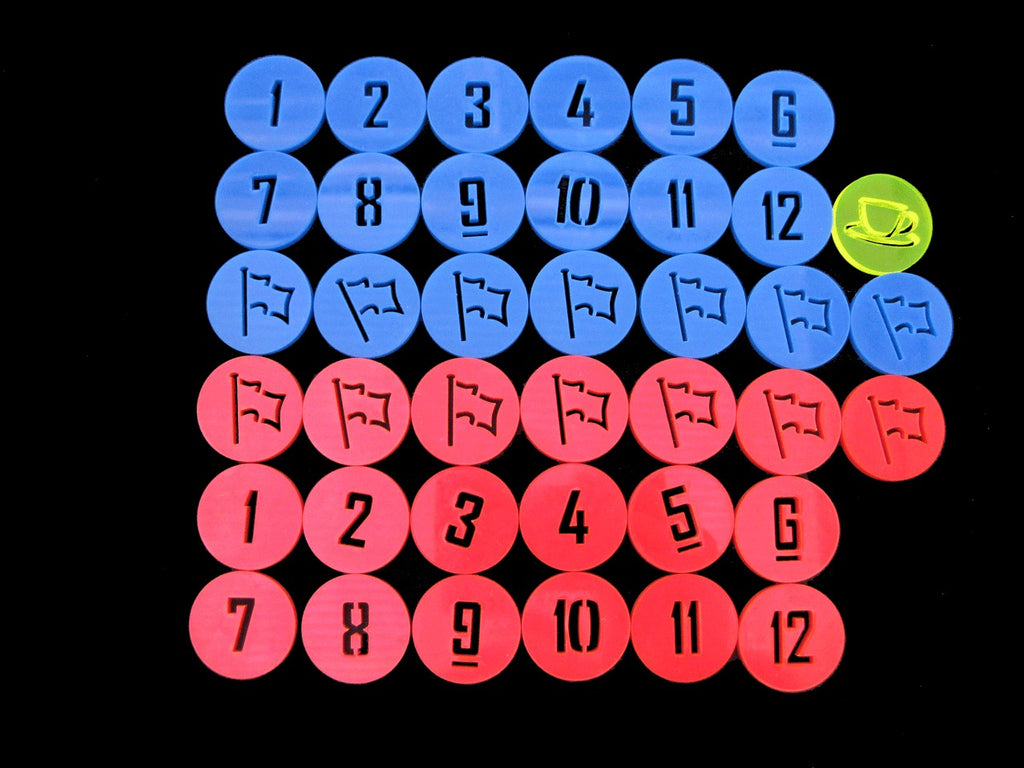 Skirmish "Chips" may be suitable for Sharp Practice
A set of 3mm thick coloured acrylic "chips". Numbered 1 to 12 with 7 flags and a single ? chip for random events.
Each set of 21 "chips" comes with a flourescent "Tea" token.
Please note: two sets of differing colours will be required to play Sharp Practice.
Polythene on the reverse of the "chips" will need to be peeled off and some of the cut out shapes may need pressing out with a thumbnail or cocktail stick / tooth pick.
Please also see the MDF Skirmish Tokens which compliment this set.