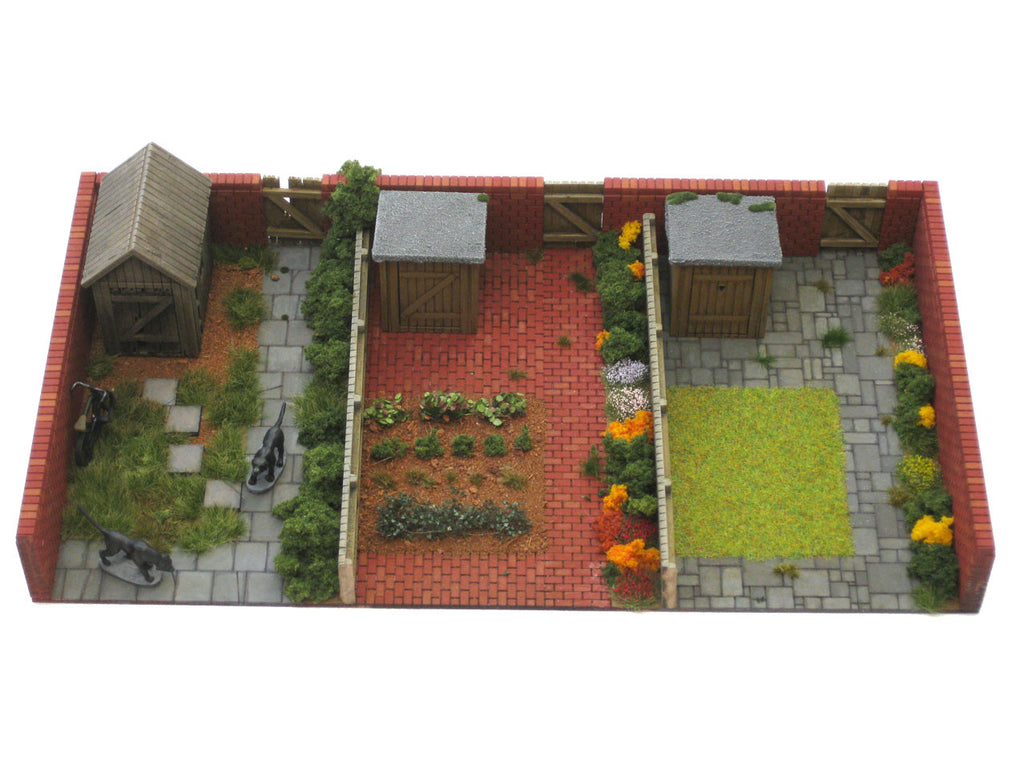 28mm 1:56 "The Terrace" Back Yard
"The Terrace" Back Yard comes flat packed, is unpainted and requires assembly using PVA.
Partition fences and garden gates are supplied separately so you can paint them before gluing in place. The walls are made from 2 pieces of 3mm MDF, both pieces are laser engraved with the brick detail. Walls are glued back to back and capping brick strips finish them off.
The model also has laser engraved tile paths and paved areas.
Approximate dimensions: Height to top of capping bricks 36mm
Width left to right 302mm
Depth back to front 163mm 
 "The Terrace" and "Front Yard" are available separately on this site. This addition is suitable for both the British and French versions of "The Terrace"
Static grass, moss and other painted details are for illustrative purposes only. Sheds and outside W/C are also available elsewhere on this site.