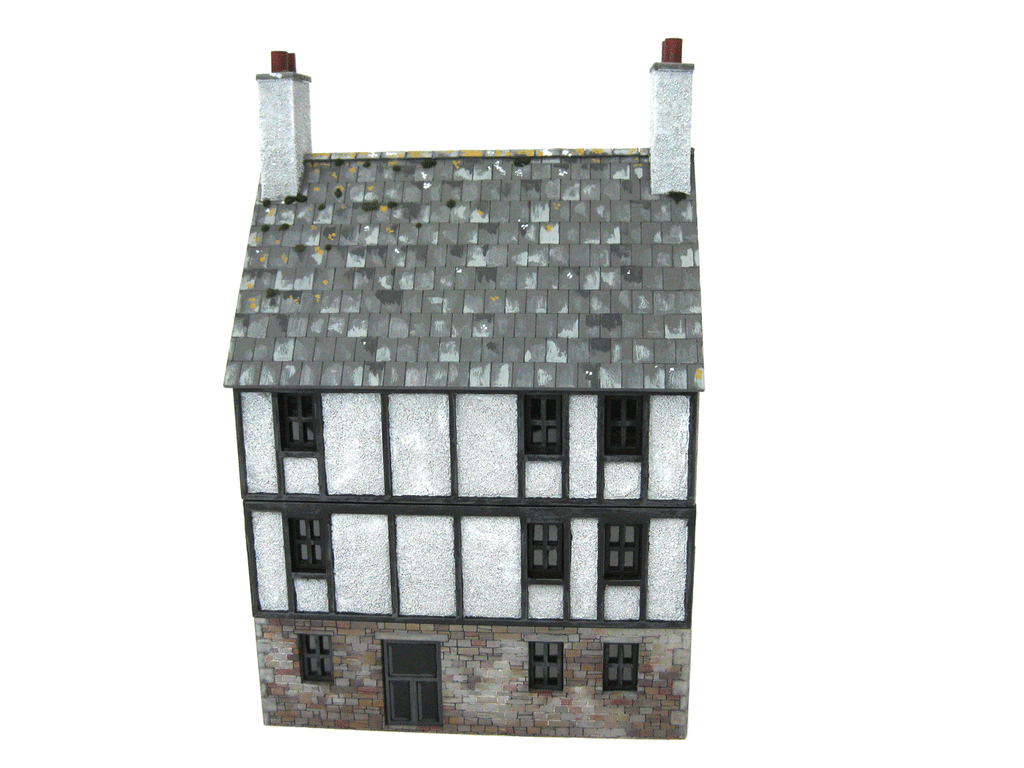 28mm 1:56 "3 Storey House", Part Timbered
The "3 Storey house" is probably my most versatile model to date. Suitable for Napoleonics, the Franco Prussian War through to modern day.
This kit requires assembly using a woodwork quality PVA and is supplied unpainted.
This building is made using 3mm MDF which is clad with 2mm MDF engraved to look like stone work on the ground floor, making the lower walls 5mm thick. Timber struts face onto the next two levels.
Windows and doors are supplied separately for painting prior to gluing into place.
Two sets of doors are supplied, one cross timbered the other a more modern version.
A length of styrene angle strip is supplied and should be cut into approximately 10mm lengths and glued to the roof apex for the ridge tiles
Plastic pipe is included for both of the double chimney pots.
Approximate dimensions:
Height to top of chimney stacks: 231mm
Width left to right:150mm
Depth back to front: 103mm
Painted British Paras are for scale purposes only and not included with the kit.