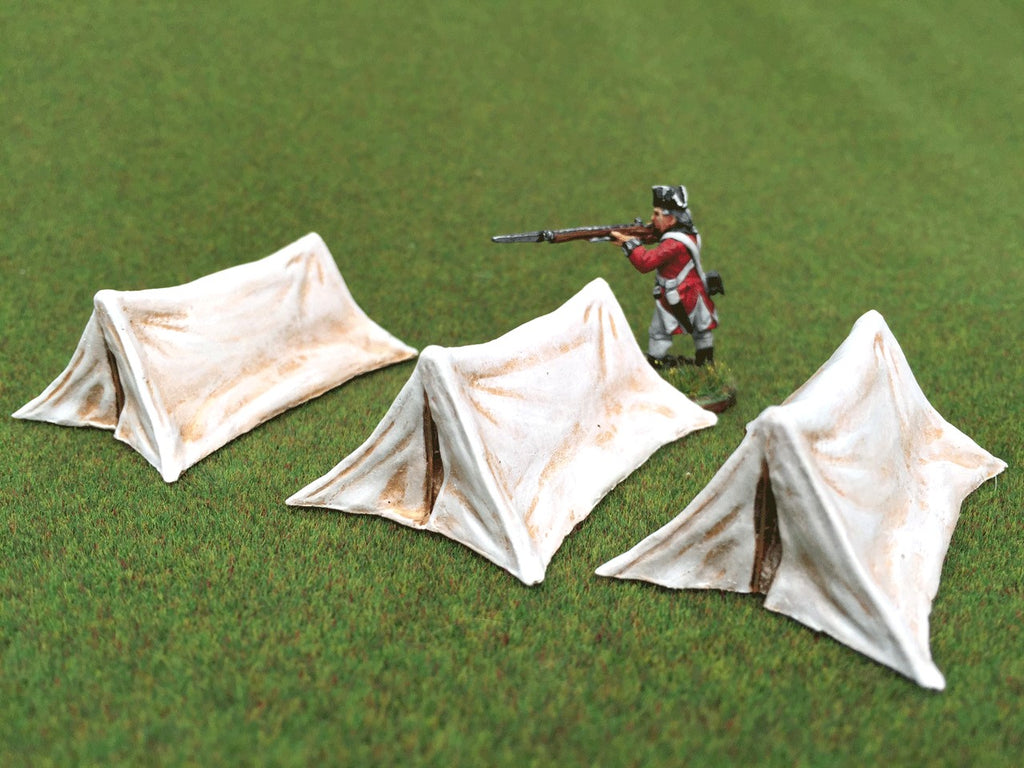 28mm 1:56 "Small Ridge Tent" x 3 by Debris of War
This set comprises of 3 x resin single piece castings made by Debris of war and is supplied unpainted without a base. 
Approx dimensions:
Length 55 mm
Width 34 mm
Height 20 mm
The last picture shows rows of "Small Ridge Tents" with the "19th Century Command Tent" also by Debris of War and available on this site. 
British Redcoat by Wargames Foundry is for scale puposes only.