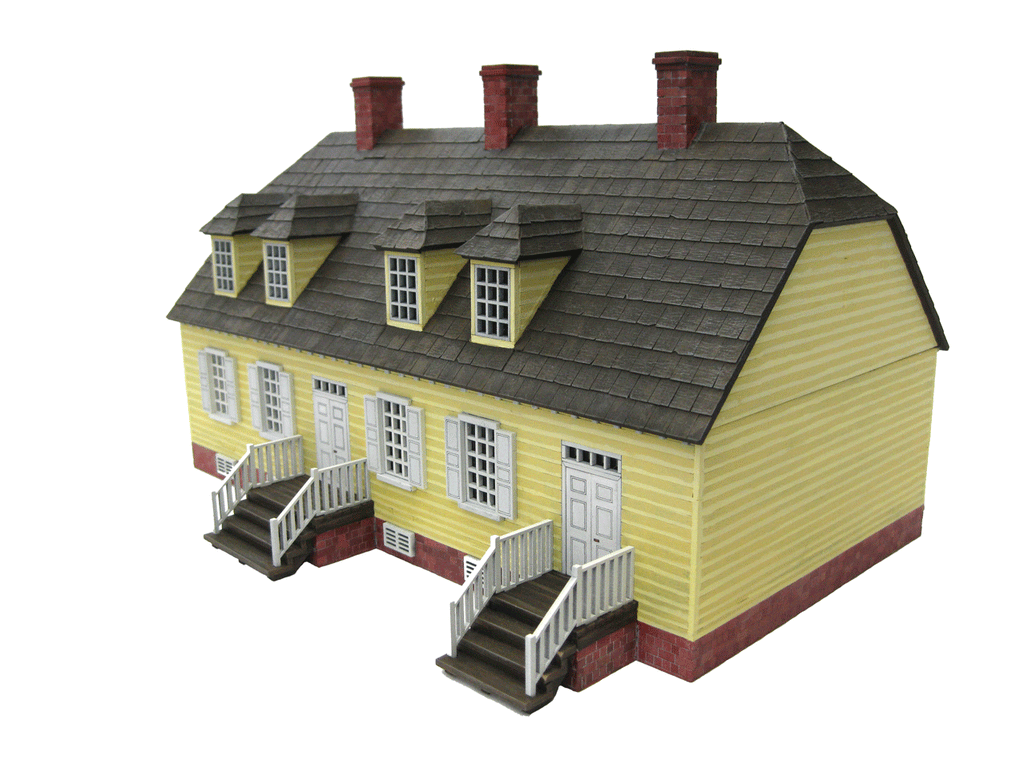 28mm 1:56 New World "Tavern"
Click here for instructions. Click here for tutorial.
The 28mm  1:56 New World "Tavern" kit comes flat packed and unpainted. Included in the kit is the tavern sign on a circular base and card capping tiles for the roof ridge seam.
The kit comprises of the main structure with a removable main roof. The two smaller roofs have been designed to be fixed. Access to place models in the rear extension is possible by removing the main roof. There is no access to the dormer windows.
PLEASE NOTE: this kit has been enhanced with optional extras: 3 x sheets of "Roof Tiles 2" a small barrel stack, one large and three small barrels from Debris of War. The tiles and barrels are both available on this site. Blister packaging has been used for the window glazing.
Thanks once more to Ron Carnegie from Virginia for the 360 degree pictures that made this kit possible.
Please see the tutorial on this kit in the blog for a step by step guide on how I achieved this look.
Suitable for gaming through AWI to ACW periods, this model is full of period detail. This kit is cut mainly from 2mm MDF with card, 0.8mm plywood and 3mm MDF components.
Approximate dimensions:
Height to top of chimney pots   175mm
Width left to right 295mm
Depth back to front  263mm