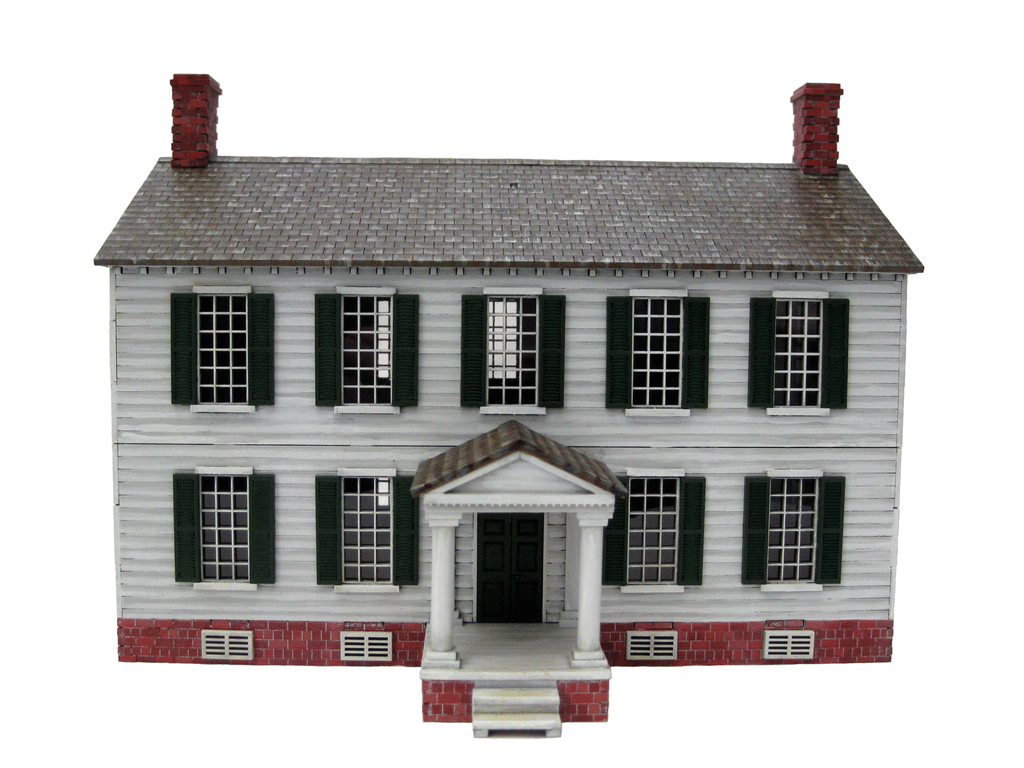 28mm 1:56 New World "Tidewater Home"
  For instructions click HERE
The Tidewater Home is supplied unassembled and unpainted and is suitable for gaming through AWI to ACW periods. 
The kit is made from 2mm MDF with 3mm detail and plastic tube for the front columns. Included in the kit is a length of laser cut card to fold and and stick to the apex as capping shingles (this covers the seam along the top ridge and covered entrance).
Painted models from Wargames Foundry are for scale purposes only and are not included in this kit.
Approximate dimensions: Height to top of chimney stack: 195mm
Width left to right: 246 mm
Depth back to front: 223mm including porch and steps.