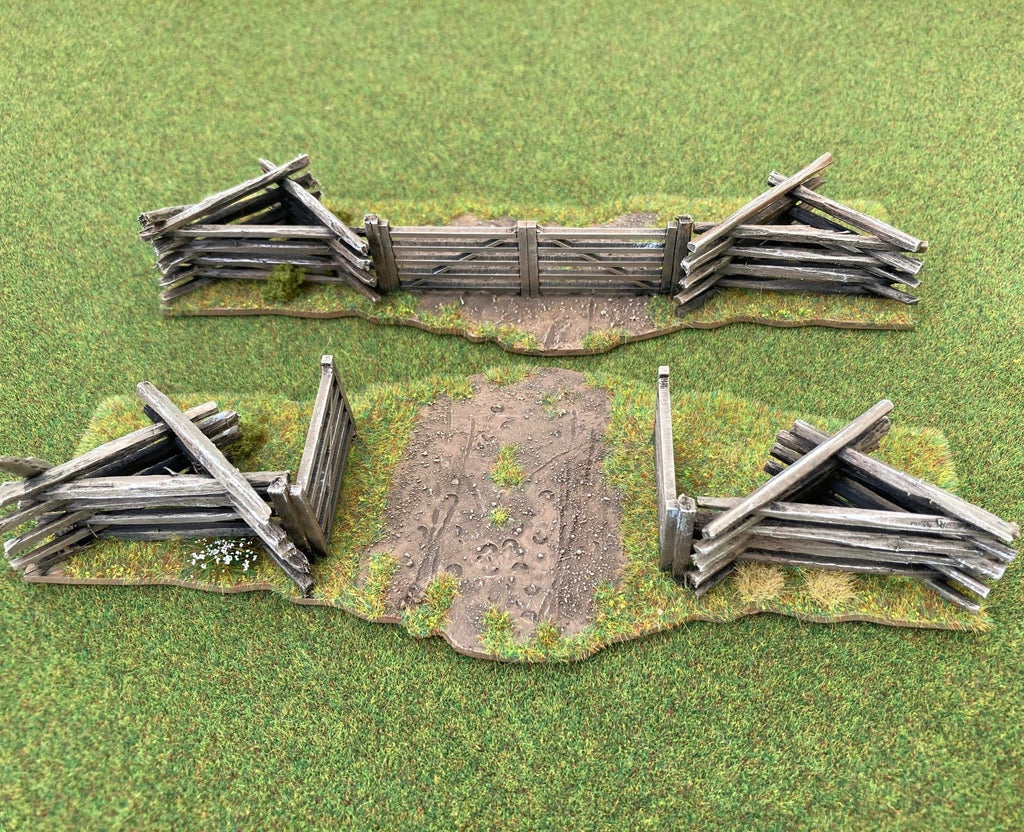 American Snake Fence "Double Gates" (set of 2)
A set of 2 Snake Fence bases cut from 2mm MDF. Two pairs of double gates are included with the bases. 
Guidance lines are engraved to aid positioning of the split rails. ( I used cook's large matches trimmed and distressed with a craft knife matchsticks are not included in this set) 
The 2 pieces are fully compatible with the "Snake Fence Bases" and "Snake Fence Corners and Curves" also on this site. 
My thanks once more goes to Ron Carnegie from across the pond for his help and guidance in making the gates.