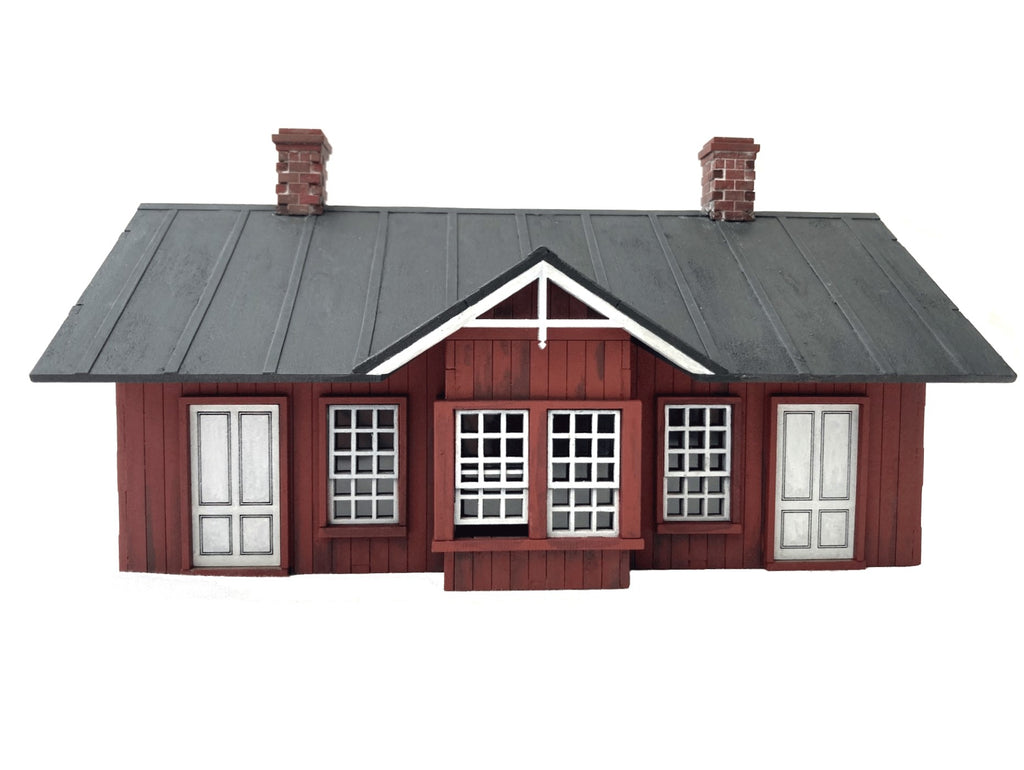 28mm 1:56 New World "Station"
Click here for Instructions & Tutorial:
The  New World "Station" comes flat packed, is unpainted, untextured and requires assembly using woodwork quality PVA.
A sharp craft knife and fine grade glasspaper / sandpaper will be required to complete this kit. (not supplied)
The roof lifts off to allow models to fit inside.
Suitable for American Civil War or Old West tables. 

This model is made from 2mm MDF with 3mm Chimney stacks. Included in the kit is a set of laser cut card to stick to the roof to give the joist effect together with card sash windows. 
The windows are "glazed" with blister packaging which is not included with the kit.
Approximate dimensions: Height to top of chimney stack:  116mm

Width left to right: 196mm (excluding roof overhang).

Depth back to front: 94mm (excluding roof overhang).

Painted models from Wargames Foundry / Perry / Dixons are for scale purposes only.
The train is a converted Bachmann ON30, Trees by Debris of War

The wooden planked "Walkway 240mm x 180mm" is also availble on this website and can be found in the "Terrain" collection.