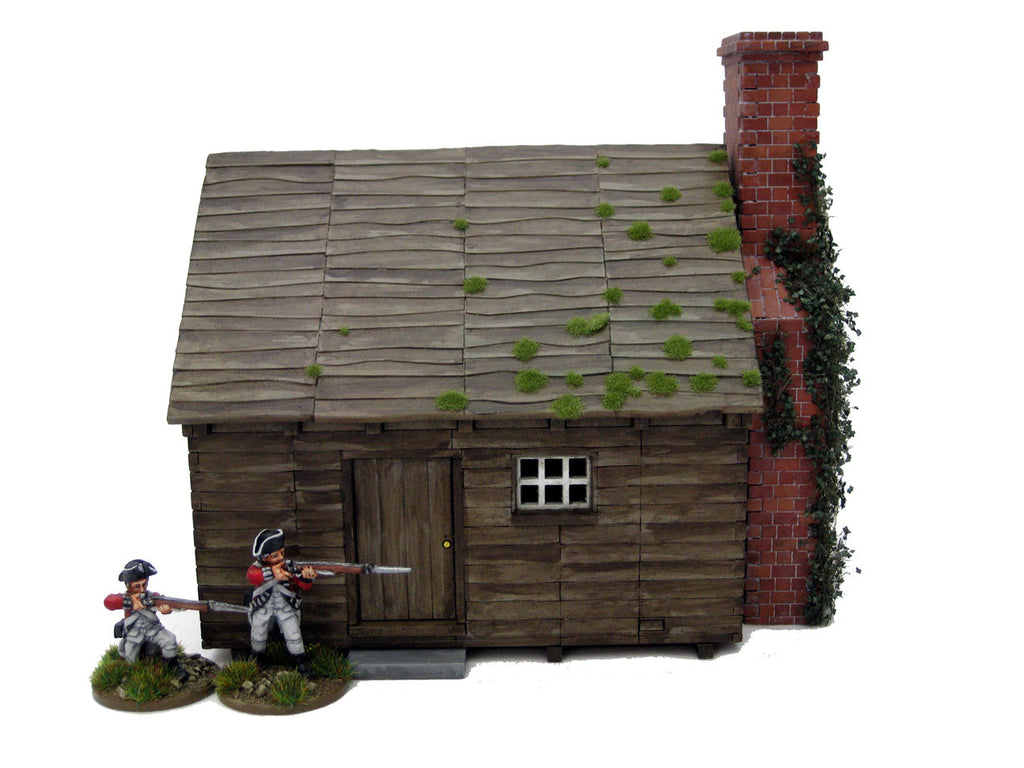 28mm 1:56 New World "Workers' House 1"
Click here for instructions:
The "Workers' House 1" comes flat packed, is unpainted and requires assembly using PVA. The roof lifts off to allow models to fit inside.
The "Workers' House 1" can be used as a "stand alone" frontier farmhouse or as a supporting building for the "Tidewater Home". Many period features are included: authentic chimney, large internal open fireplace, weatherboard planked roof and engraved split wood cladding effect.
Designed for gaming the French Indian wars, the American War of Independence, through to the American Civil War. This dwelling would be suitable for lower status Colonials, slaves or farmhands.
Included in the kit is a supply of laser cut card to clad the roof with extra texture. The roof has engraved guidelines to help with assembly.
Approximate dimensions: Height to top of chimney stack: 129mm

Width left to right:  136mm
Depth back to front: 100mm (including the doorstep)
 Painted models from Wargames Foundry are for scale purposes only and are not included in this kit.