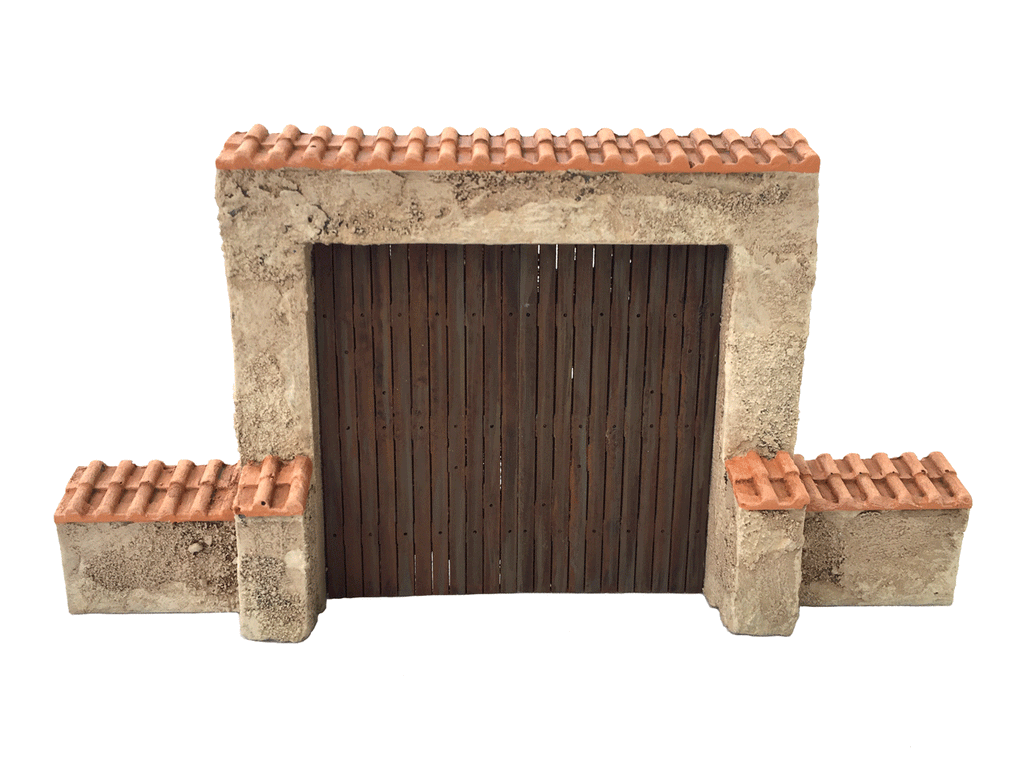 28mm 1:56 "Pantile Gate 2"
The 28mm 1:56  "Pantile Gate 2" kit, comes flat packed, unpainted and unassembled. PVA and either contact adhesive, epoxy resin or superglue will be required to complete this kit.
Suitable for gaming in Spain, Italy or Mexico, this versatile kit can be used for WWII, Napoleonic, Wild West  or pirate themed scenarios.
The "Pantile Gate 2" is constructed from 3 layers of 3mm MDF capped with resin pantile strips and buttresses.
Approximate dimensions: Height to top of pantiles 80mm
Width left to right 148mm
Depth back to front 9mm (excluding butresses)
This kit can be made up with high or low walls either side of the gate. 
For a step by step tutorial on how I prepared and painted a pantile kit, please visit my blog on this site.
The wall texture, glue and paint are not included in the flat packed kit.
Please also see: Pantile Walls, Corner Walls & Gate 1 in this range.
If ordering multiples from this range, please mail me for the best shipping price.
Painted redcoat by Wargames Foundry is for scale purposes only.