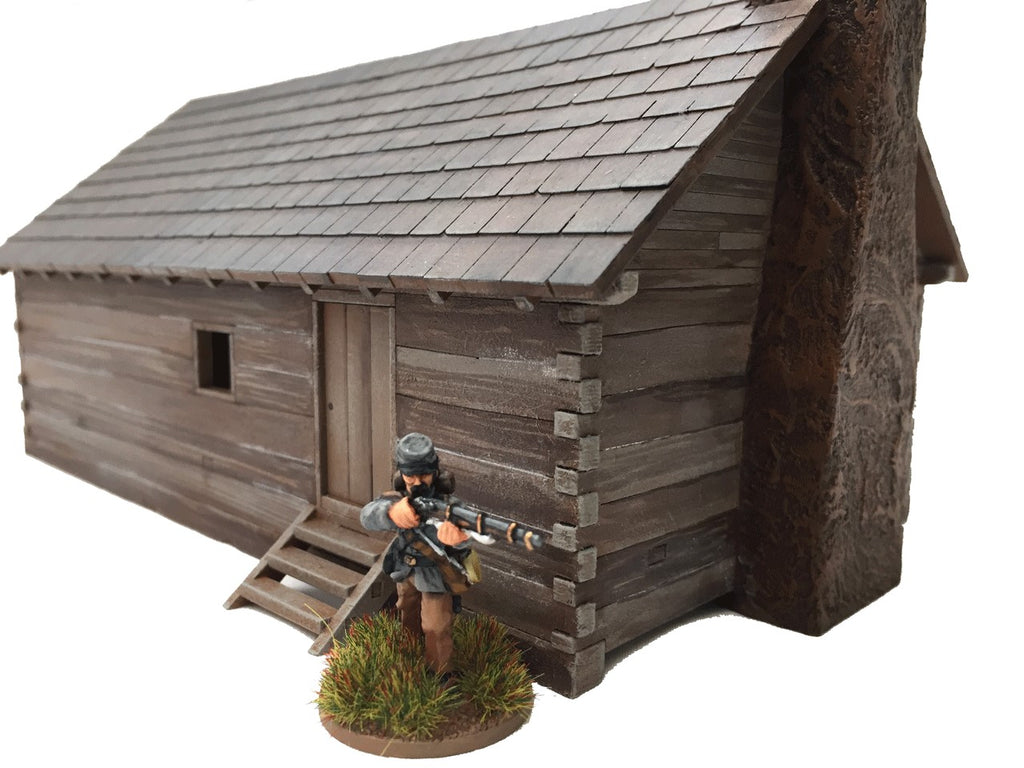 28mm 1:56 "Shiloh Church"
Click here for Instructions:
The 28mm 1:56 "Shiloh Church" comes flat packed and unpainted.
To complete this kit, you will need PVA glue, polyfilla type texture and paint.
The kit is made from 6mm, 3mm and 2mm MDF with cardboard shingles for the roof INCLUDED. Please view the prepping pantile kits for a tutorial on how to achieve the texture on the chimney. Please follow the tutorial on the blog; leaving off the sand.
Approximate dimensions: Height to top of chimney stack 110mm
Width left to right 192mm excluding steps
Depth back to front 110mm excluding steps
28mm Confederate miniature by Eagle Figures is for scale purposes only.