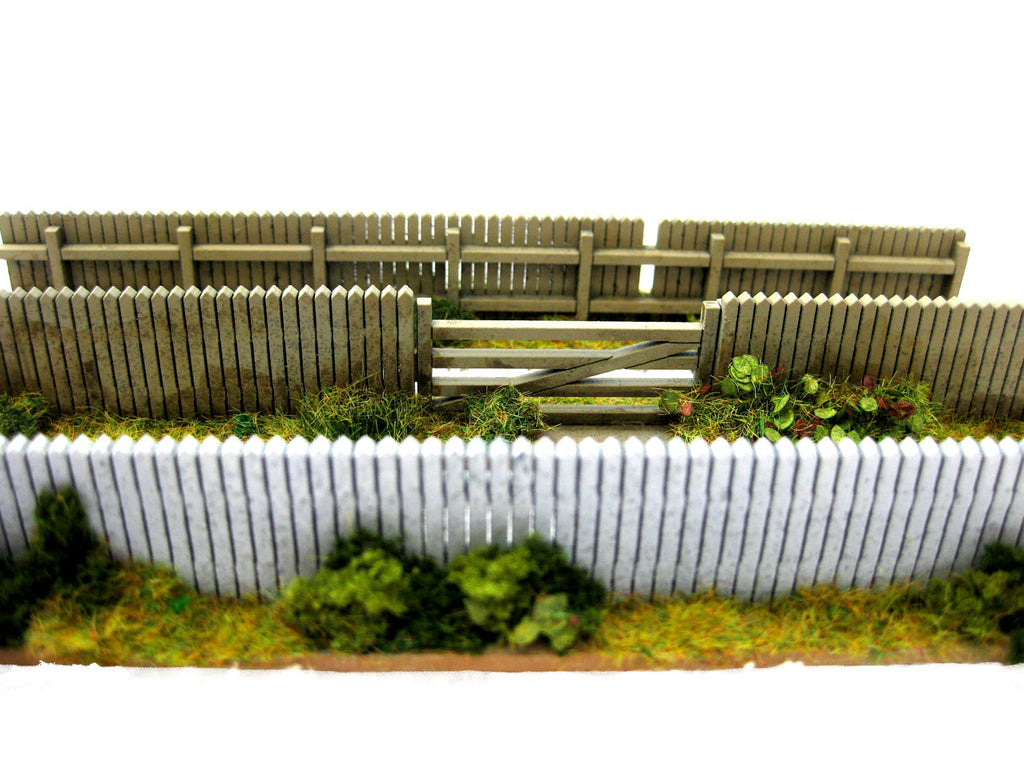 28mm 1:56 Picket Fences 1.1M (Approx 43")
This kit makes 1.1M (Approx 43") of close coupled picket fences. Fences are supplied flat packed and unpainted.
One face of the fence is cut and engraved, the other is cut as posts and rails to support the fence. Simply glue together and fix to the slotted base.
The models, paint, flock glue and scenic scatter are not included and are pictured so you can see a completed set and comparative height.
Two of the pieces have gate sections included and a number have their ends cut to 45 degrees to make corners.