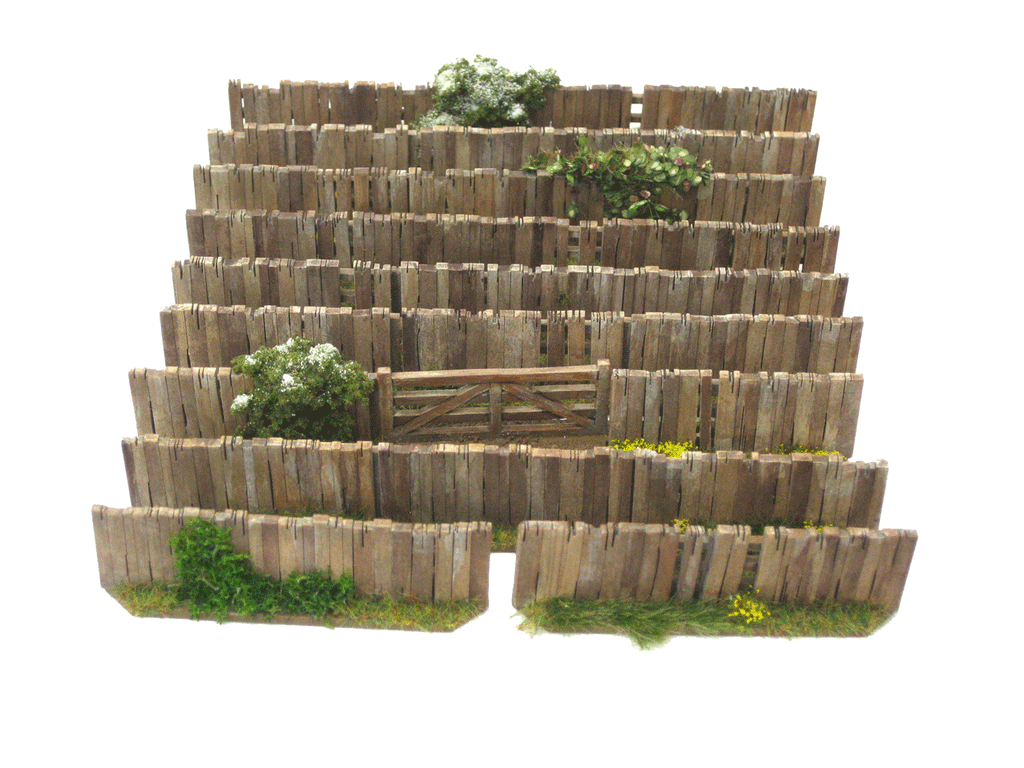 28mm 1:56 Rustic Fences 1.35m ( 54")
This kit makes 1.35m (Approx 54") of rustic fences. Fences are supplied flat packed and unpainted.
One face of the fence is cut and engraved, the other is cut as posts and rails to support the fence. Simply glue together and fix to the slotted base.
Each post & rail strip is 152mm (6") and comes with a selection of 50mm and 30mm close coupled boards with a selection of loose planks. You can alter the order, miss out the odd plank or simply leave a gap between panels. This will produce a wide variety of fences, so each strip is different.
The models, paint, flock glue and scenic scatter are not included and are pictured so you can see a completed set and comparative height.
One strip has a gate section and one is cut into 2 x 76mm (3") pieces. The remaining 6 strips are full width 152mm
Painted German & Russian miniatures are for scale puposes only.