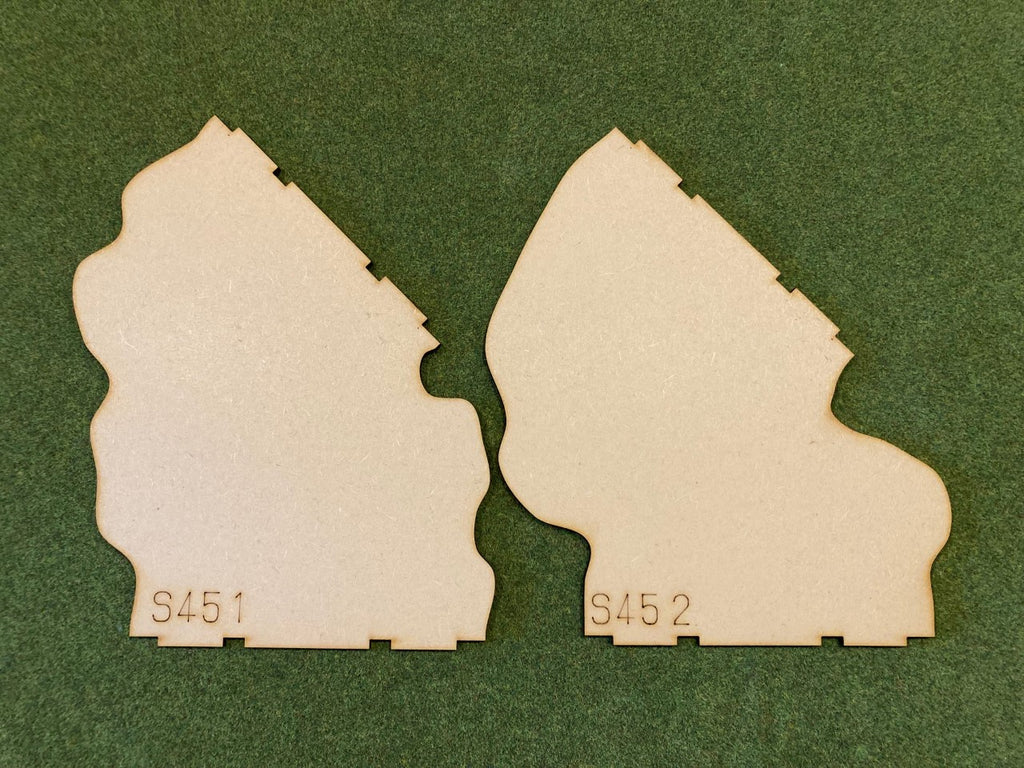 Stream Sections S45 1 & 2 curves
For instructions, please follow the tutorial by clicking here. 
The Stream Sections S45 1 & S45 2 comprise of two different pieces of 3mm MDF along with sufficient end pieces to house DIAMETER 5MM magnets (not supplied). Should the two sections be joined the length will be 12"
The gap between the raised river banks is approximately 44mm with both banks 40mm wide. Total width at either end 124mm. 
When aligned to two straight sections the river will curve through 45 degrees. 
The curves may turn to the left or right by placing the piece upside down before gluing on the end pieces. 
The stream can be expanded to include: Bridge, Tributaries and Rivers which are also available on this website.